eLMeR
Seen on a forum, about Carlos Ghosn's "adventures":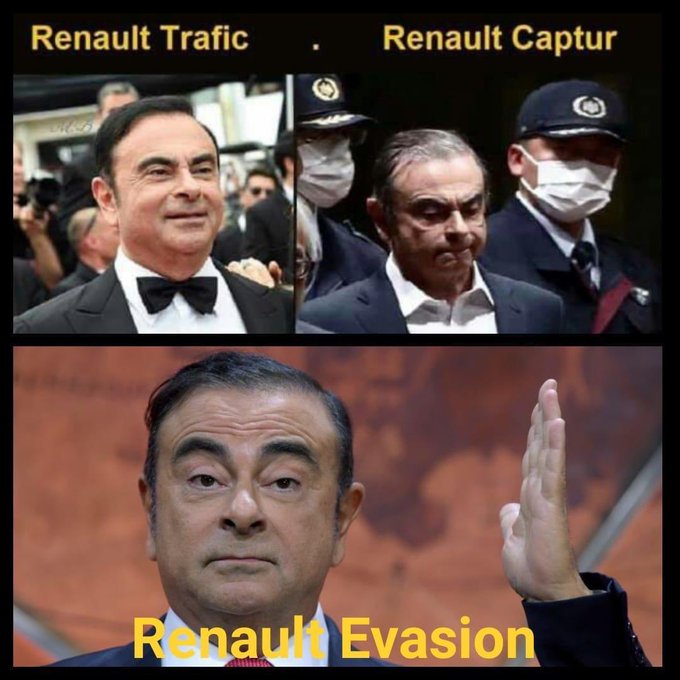 There's of course no such thing as a Renault
Évasion
. But the name was used by Citroën for some SWs (
BX
,
XM
) and
a van
, so let's see it as a
poetic license
For non French speaking people / people not used to the French automotive landscape:
• Captur: like in English, needs an
e
and means the same thing;
• Évasion: like in English (but in French it also means
escape
, which is the sense of that word when used as vehicle name by Citroën).
•
Renault Trafic
;
•
Renault Captur
.