Misc
» Model Cars......who else collects them?
Reminder of the previous message
Published 03/12/2017 @ 06:22:48, By
eLMeR
Found (among a lot of other things) by a friend in the attic of his late grandfather:
A
1935 Renault YF or ZY
(fr)
? For what it's worth,
4768 RN6
was a registration made in the Seine department (i.e. Paris)
in 1945
(fr)
.
Published 25/08/2018 @ 14:03:47, By
antp
A few new movie cars (1/43th)
File:
P1120569.JPG
( 90,7 KB - 89 )
Published 25/08/2018 @ 14:14:28, By
antp
And also a curiosity, the Saab Lancia 600 :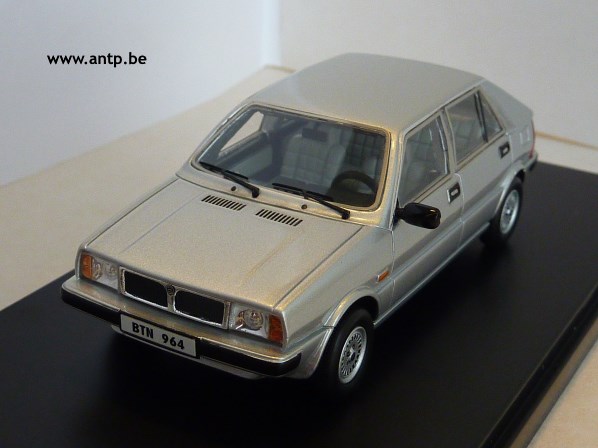 Published 27/08/2018 @ 14:31:40, By
dsl
I've got that silver one by Premium X as well! There's also a brown 600 from an Atlas Editions series of 29 models branded for the SAAB Car Museum in Trollhättan - no maker identified, although I think may be Mondo Motors as it's almost identical to their budget Delta model. Slightly less detail than the silver Px but still a good model and a nice colour which looks better in the metal than my pictures.
Published 29/08/2018 @ 09:48:38, By
opal
Tomica JP Tour Vehicle

Latest Edition: 29/08/2018 @ 09:49:49
Published 29/08/2018 @ 21:58:53, By
antp
nice! The one on the right seems more like the real one
Published 26/09/2018 @ 13:21:22, By
rjluna2
Here is an article:
This McLaren 600LT Costs Just $85, But There's A Catch
Published 26/09/2018 @ 19:05:06, By
antp