Baube
Accent is already gone here , 2019 was last year for sedan, 2020 for the hatch
Baube
Raptorizing the Bronco ..
More info here
https://www.motortrend.com/reviews/2022-ford-bronco-raptor-first-drive-four-wheeler/
Baube
The DeLorean concept in the link is very very interesting...
Baube
Chevy Avalanche is back in showrooms.... kind of
2024 Chevy Silverado RST
https://www.youtube.com/watch?v=T2eh579mG60
will also include a lower trim work version
Probably the concepts in the video but ads here say we can already order one ... for those who have enough pocket change of course...
Exiv96
Soon in japanese films & TV series ? The LEVC TX is now on sale over there. Although the official website doesn't seem to have been updated since 2020.
https://levc.jp
I've discovered it through a short test-drive published at Response.jp a couple days ago.
https://response.jp/article/2020/12/30/341766.html
They liked the short turning radius and the panoramic roof, but the biggest drawbacks are the price (11 million yen) and the width (194cm, mirrors excluded), which is fiscally expensive over there.
night cub
Lotus built the last of it's three current models at it's plant in Hethel, The Elise, Exige and Evora. The final one of each model will now go to Lotus's Heritage Collection.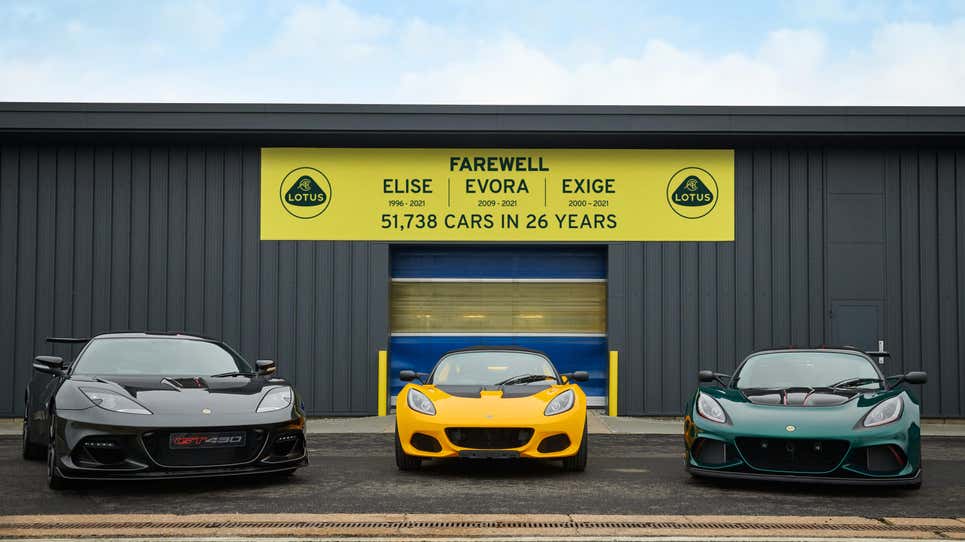 Joining the collection will be the last Elise, a Sport 240 Final Edition finished in Yellow and the last of 35,124 cars; the last Exige, a Cup 430 Final Edition in Heritage Racing Green – number 10,497; and the last Evora – a GT430 Sport finished in Dark Metallic Grey – the last of a production run of 6,117.
They are retrofitting the plant to make the new Emira, Lotus's last ICE model. They also have plans for an electric sports car and SUV.
https://jalopnik.com/pour-one-out-for-the-lotus-elise-evora-and-exige-1848265523
Jnglmpera
[quote=Mystery Man,80218]Today our local car dealers met to present the current models. Most of them are already on the site and the all-new ones were besieged by people, so I couldn't take pictures. But of one car, the probably most interesting one today, I could take some pics: a 2022 Honda HR-V pre-production vehicle, directly from Japan (!)
/quote]
I've actually seen a few of them (or rather the Vezel... as that's what they're sold as) on the road already, so they're bound to turn up in a J-drama or movie in the coming years (can't say the same for Anime though... Vezels in Anime are rare for some reason)

So does that mean Toyota doesn't own the Corsa name anymore ?

I don't know if the rights lapsed, but Toyota stopped selling the Corsa in around 2000 so that may be why.