Warning, this subjet is old (207 days without answer)
dhill_cb7
Let me clarify. Driver's side grab handle for 2003.
Truck_Guy
I will update this part on the Brazilian Série F (F-350, F-4000 and F-4000 4x4) as I come across more information.
The F-350 and F-4000 of this generation was built from 2001 to 2019
They had the face of our 1999-2004 Super Duty from 2001-2008. They were upgraded to the 2005 face for 2009, and continue to use it through 2019. This was discovered from for sale listing on Brazilian used car websites.
2004 appears to be the first model year for the
Cabina Dupla
(Double Cabin), the same as our Crew Cab.
From the Brazilian Ford Trucks website
www.fordcaminhoes.com.br
we can find some information on the latest 2019 model of the F-350 and F-4000.
All models feature a 2.8-liter Cummins 4-cylinder diesel engine making 150 horsepower at 3,200 RPM. The engine makes 265 ft-lbs (360 Nm) of torque between 1,800 and 2,700 RPMs. These were equipped with an Eaton 5-speed manual gearbox.
2019 is the final year for these, as Ford announced earlier this year they are pulling out of the commercial truck business in South America due to unprofitability.
Truck_Guy
I'll let
@dhill_cb7
chime in about the interior grab handles.
Truck_Guy
Super Duty models see a major refresh for 2005, with a new front grille, bumper, headlights, hood and badges. The Super Duty also gets a new dashboard and many new luxury features, while keeping the same cab structure as the 1999-2004.
2005 F-250 Super Duty
Regular Cab XL 4x2
: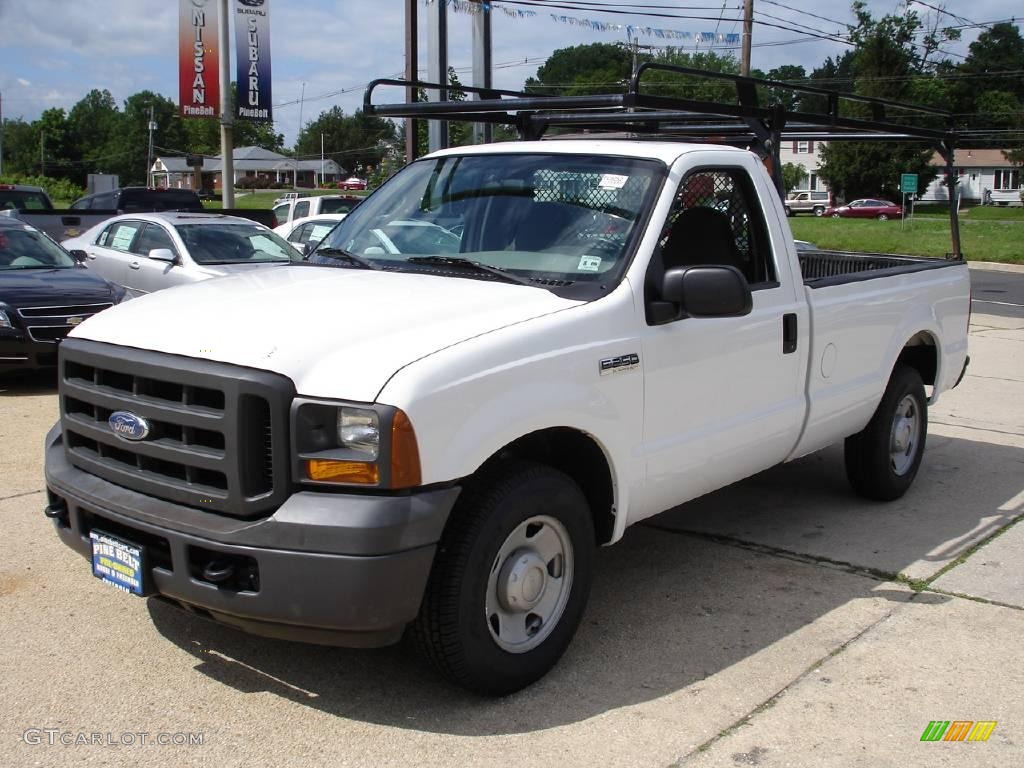 2005 F-250 Super Duty
Regular Cab XL 4x4
: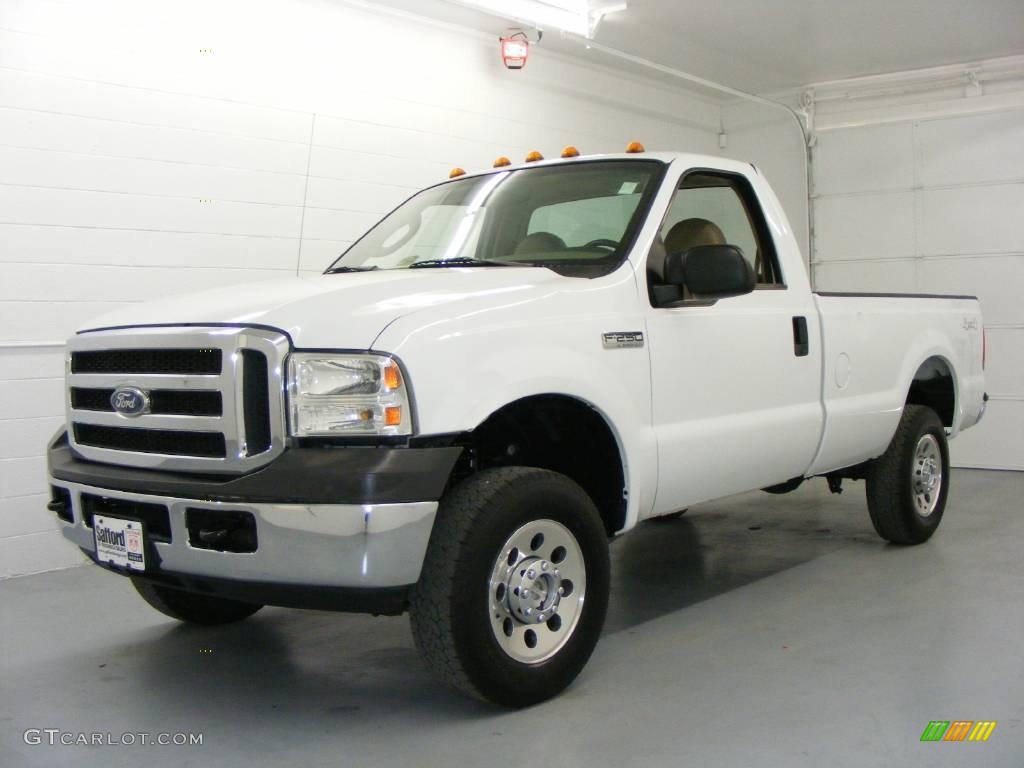 The above model features the
XL Décor Group
which includes the following:
chrome bumpers; dual-beam jewel-effect
headlamps; bright chromed hub covers and center ornaments (SRW only);
underhood engine-compartment lamp
The
Harley-Davidson
gets a solid single-tone paint job with optional 'ghost-flame' graphics for 2005.
A new
Amarillo
package is available on 2006 SuperCab and Crew Cab
Lariat
models with both single and dual rear wheels. It features a unique yellow paint job, chrome accents, black leather interior and of course
Amarillo
boxside decal, guage cluster and stitching on the seats.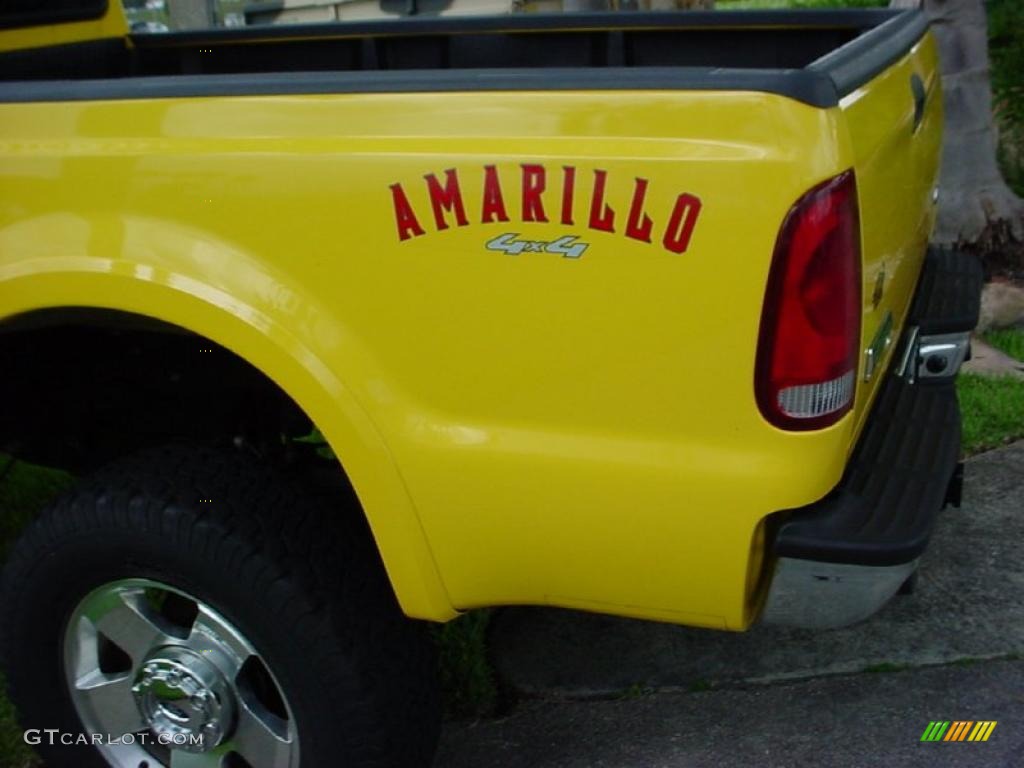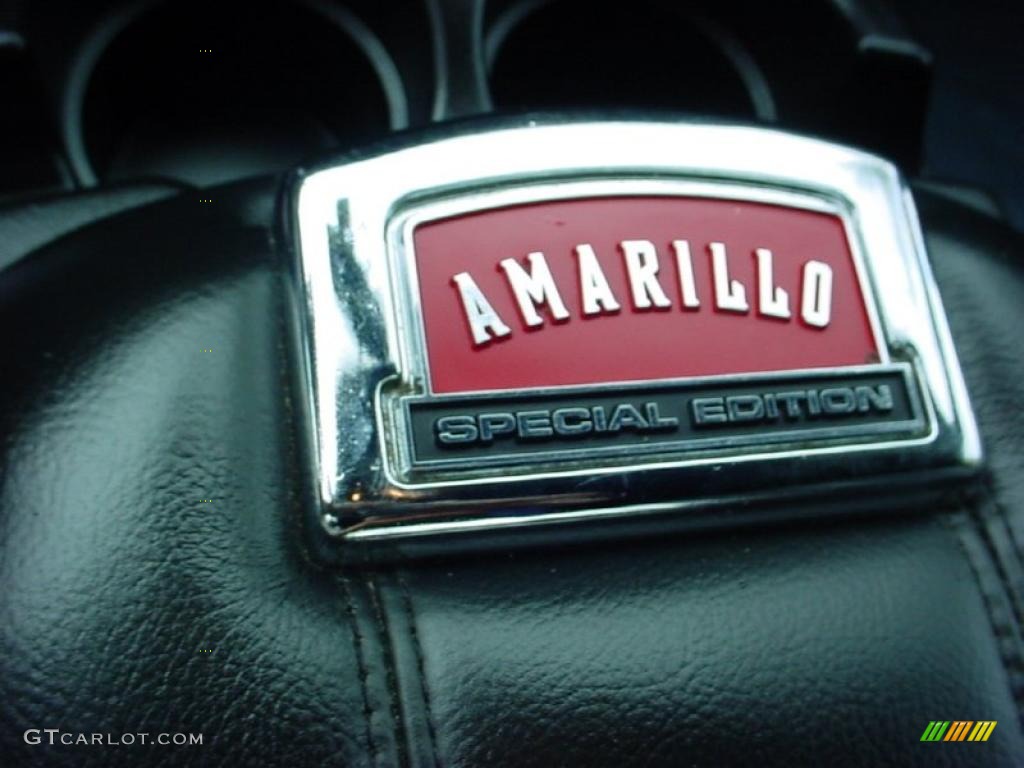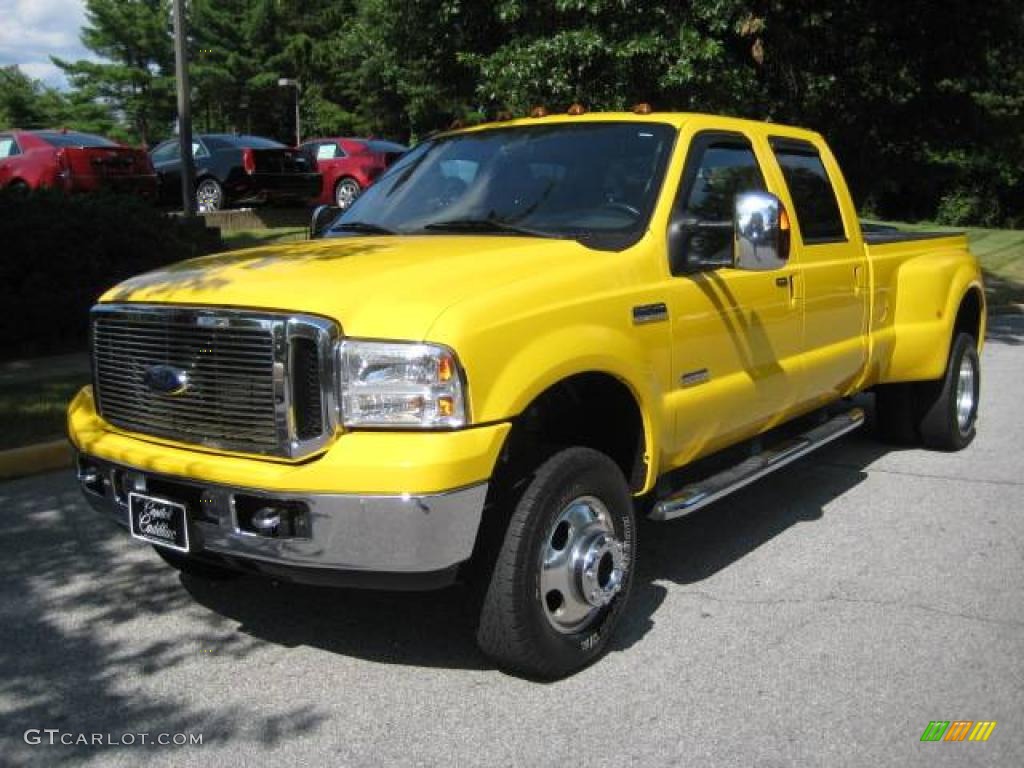 (as a personal note, I've always wanted an
Amarillo
F-350 dually
)
In addition to the
Amarillo
, Ford had several other cool trim packages in store for the Super Duty.
Lariat Outlaw
joined the group for 2007. Only available on Crew Cab 4x4 models with the diesel engine, all
Lariat Outlaw
models were black clearcoat with unique red graphics and a two-tone black and red leather interior and 20-inch wheels.
Includes body-color front grille, mirror
caps, door handles, front and rear bumpers, and wheel-lip moldings; chrome
exhaust tip; 5" chrome tubular step bars; ebony and brushed-aluminum
appearance interior accents; all-weather floor mats; black & red leather-trimmed captain's chairs and FlexFoldTM 60/40 split rear bench seat; front
console with black & red leather-wrapped lid; black exterior with unique
LARIAT Outlaw tape stripe; and more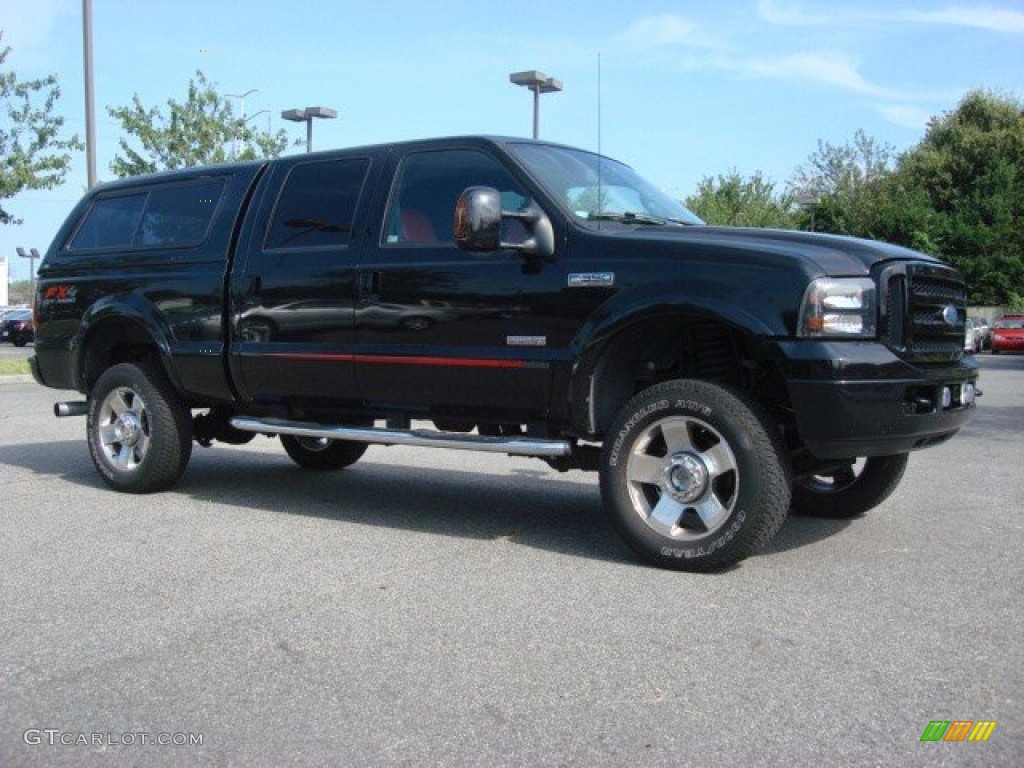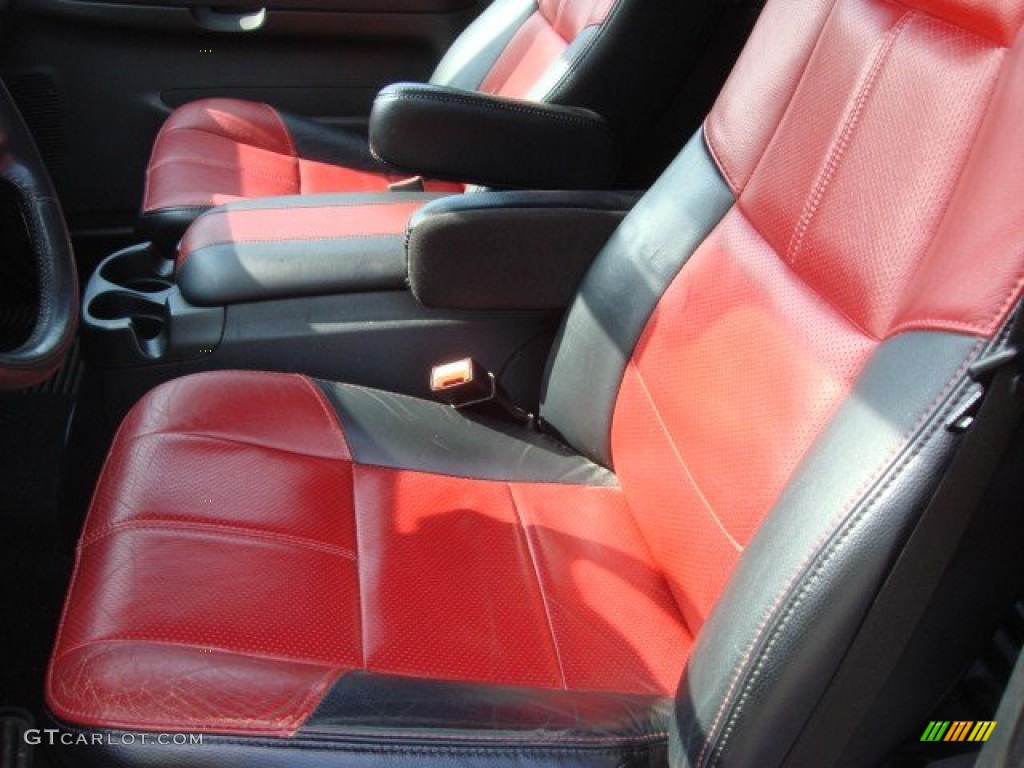 Ford also brought the
Lariat Highline
, which was essentially a
Lariat Chrome Package
, but it also brought an all-black leather interior that wasn't otherwise available outside of the
Amarillo
.
Lariat Highline
was only available on
SuperCab
trucks.
Includes Chrome Package (see
description); front captain's chairs with black leather trim; black leatherwrapped front floor console lid; ebony and brushed-aluminum appearance
interior accents; unique instrument panel inserts; and more
King Ranch
models are available with the new
King Ranch
chrome package for 2007.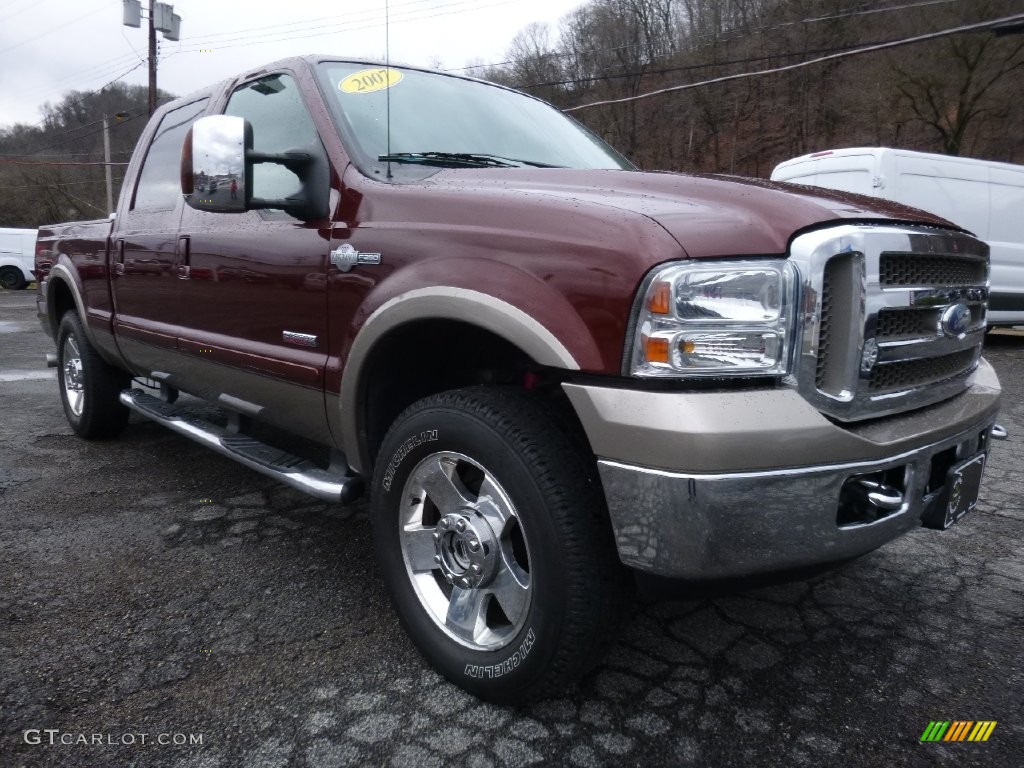 Includes Chrome Package
(see description) with standard LARIAT grille
and below is the description of the standard chrome package:
Includes unique all-chrome billet-style grille, chrome
exhaust tip, chrome tow hooks, unique chrome mirror caps, chrome pickup
box tie-down hooks, 5" chrome tubular step bars (SuperCab and Crew Cab
only; requires trailer tow mirrors)
Truck_Guy
For 2002, a new headlamp with clear reflectors are made standard across the model range.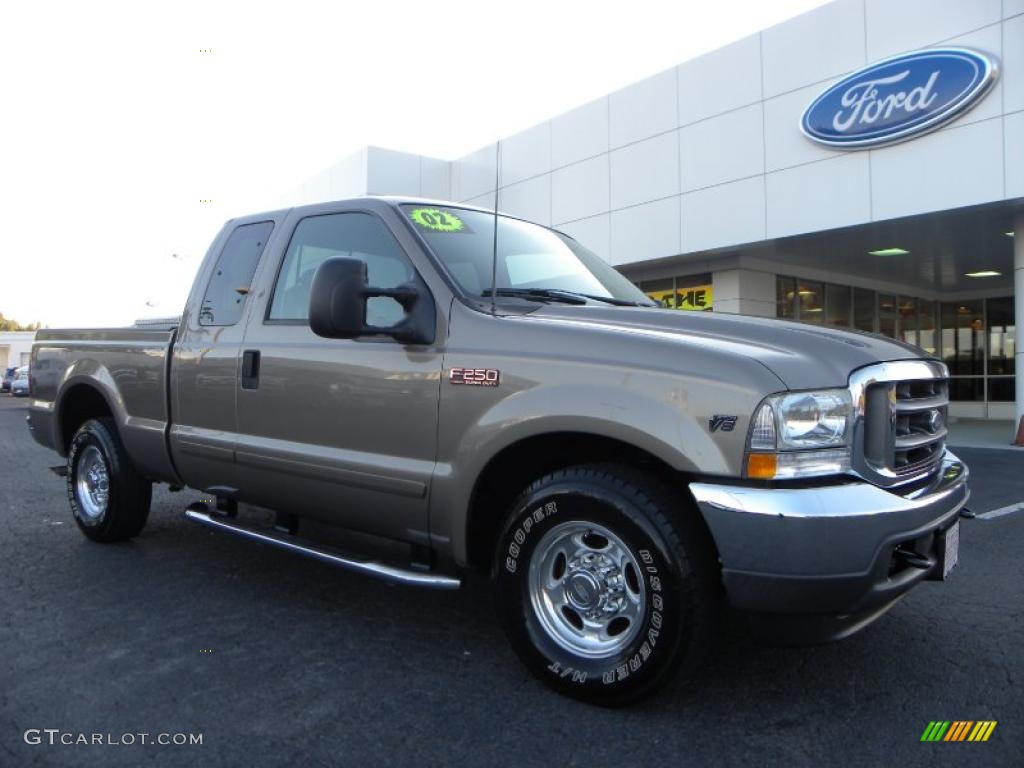 A new
XLT Sport
model is introduced with a monochromatic look.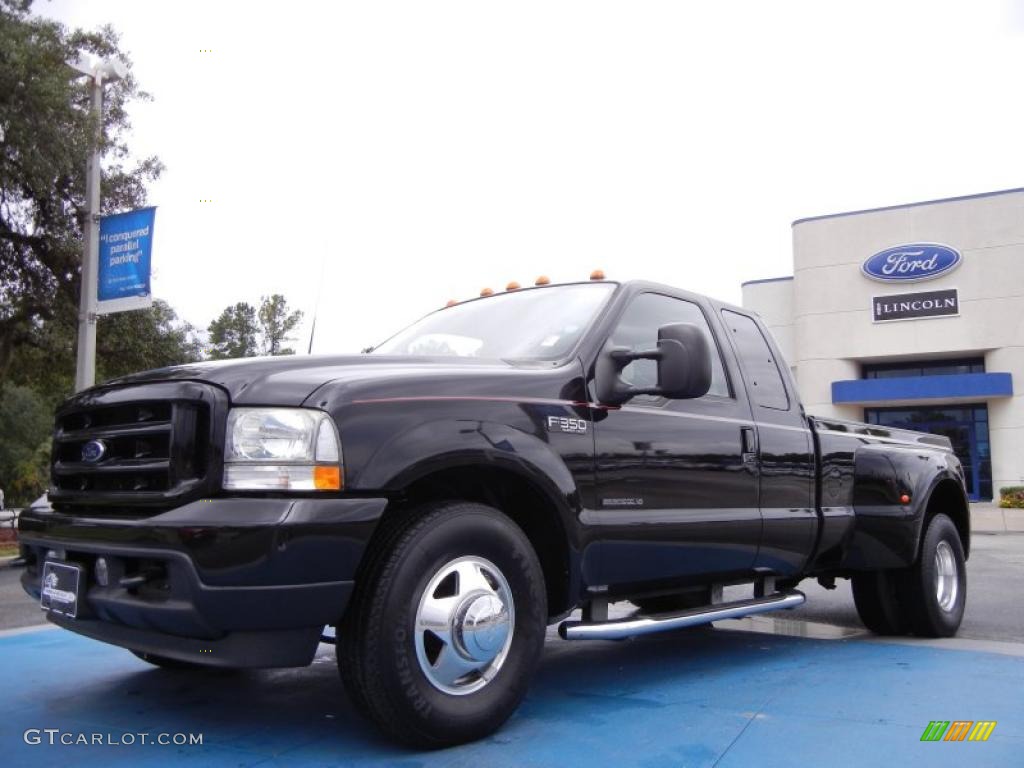 Lariat LE
models offer a new
Dark Shadow Gray
tri-tone paint job.
New exterior telescoping tow/camper mirrors with integrated LED marker lamps and turn signals are optional for 2003.
The
FX4 Off-Road
suspension package is optional on all F-250 and F-350 models.
A new 6.0-liter Powerstroke V8 diesel engine brings with it a new door badge.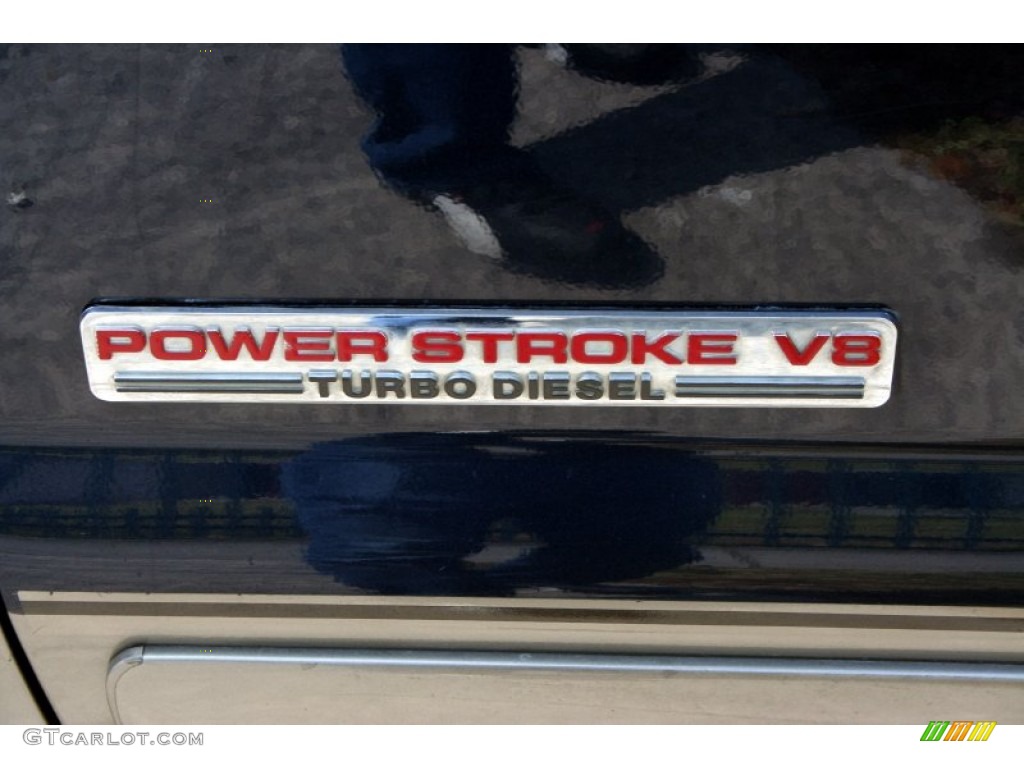 2003 also sees the introduction of the
King Ranch
model on F-250 and F-350 Crew Cab models with both single or dual rear wheel options.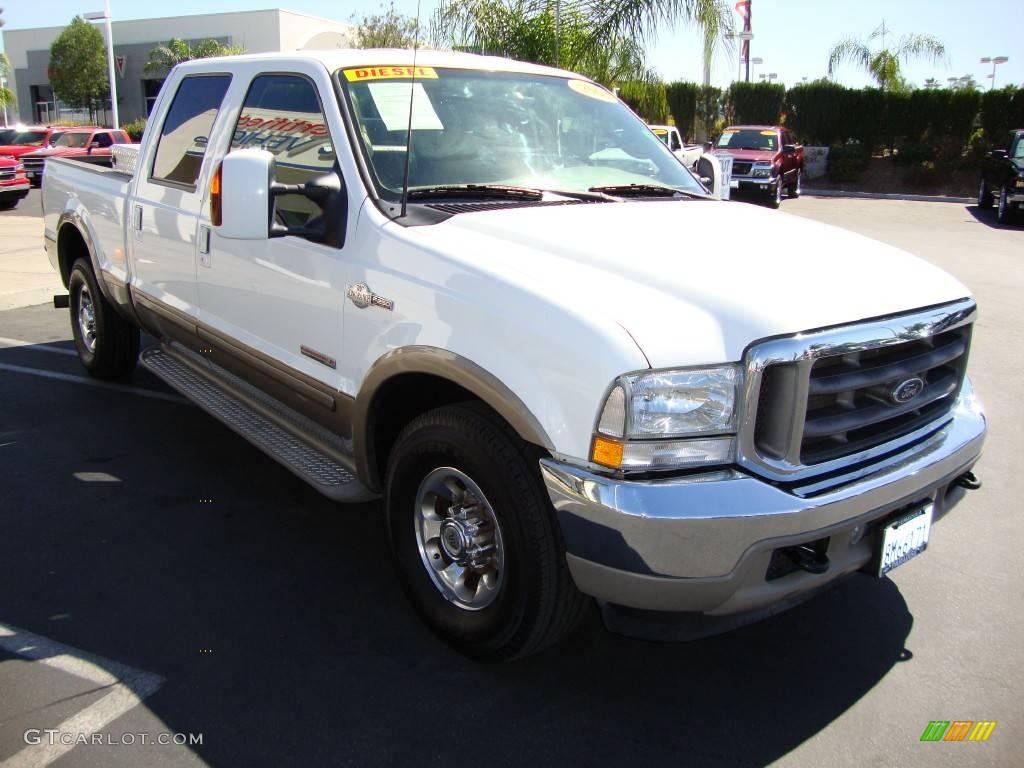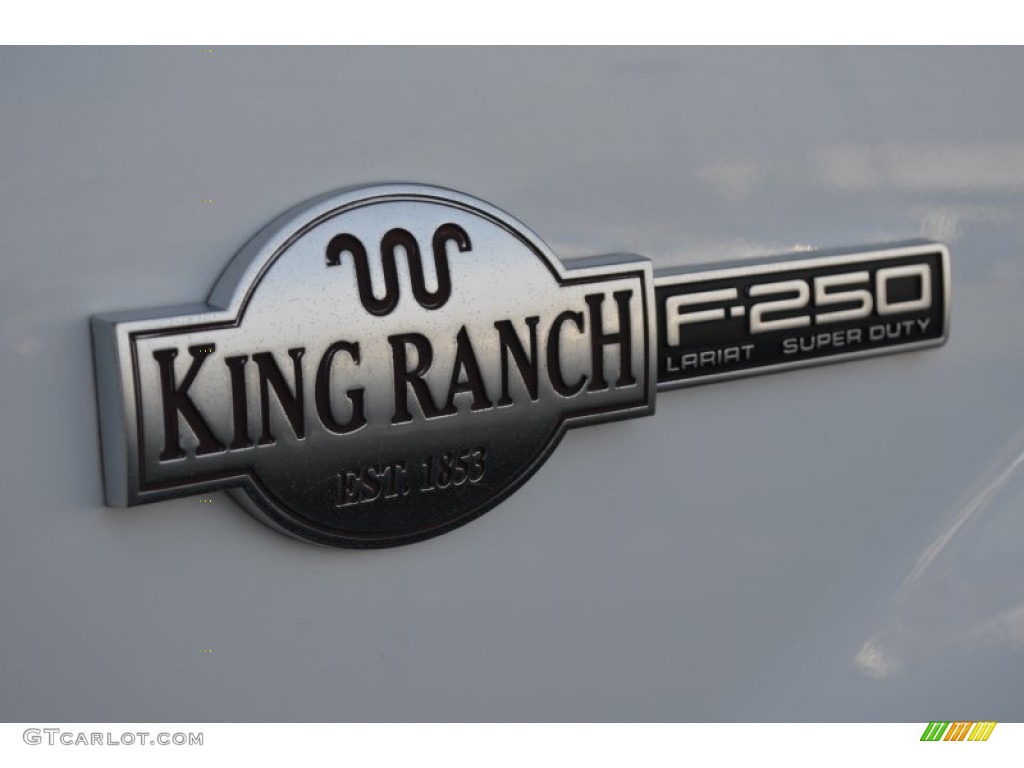 The
Harley-Davidson
trim is new for 2004, and is available on single rear wheel trucks with either a SuperCab or Crew Cab.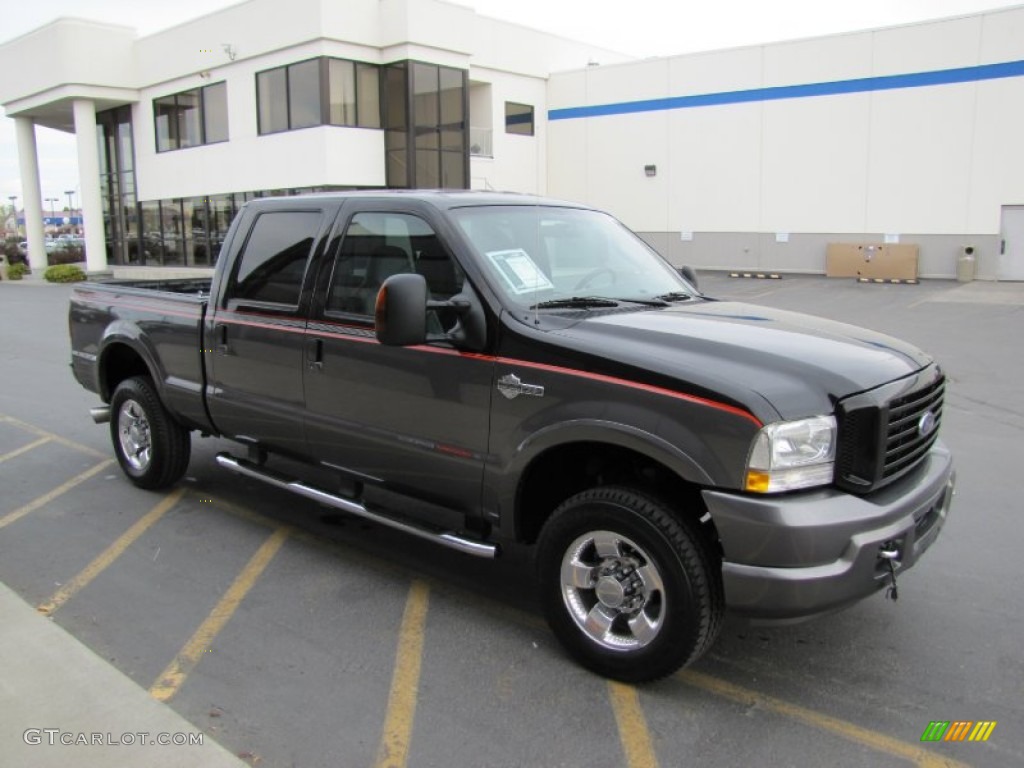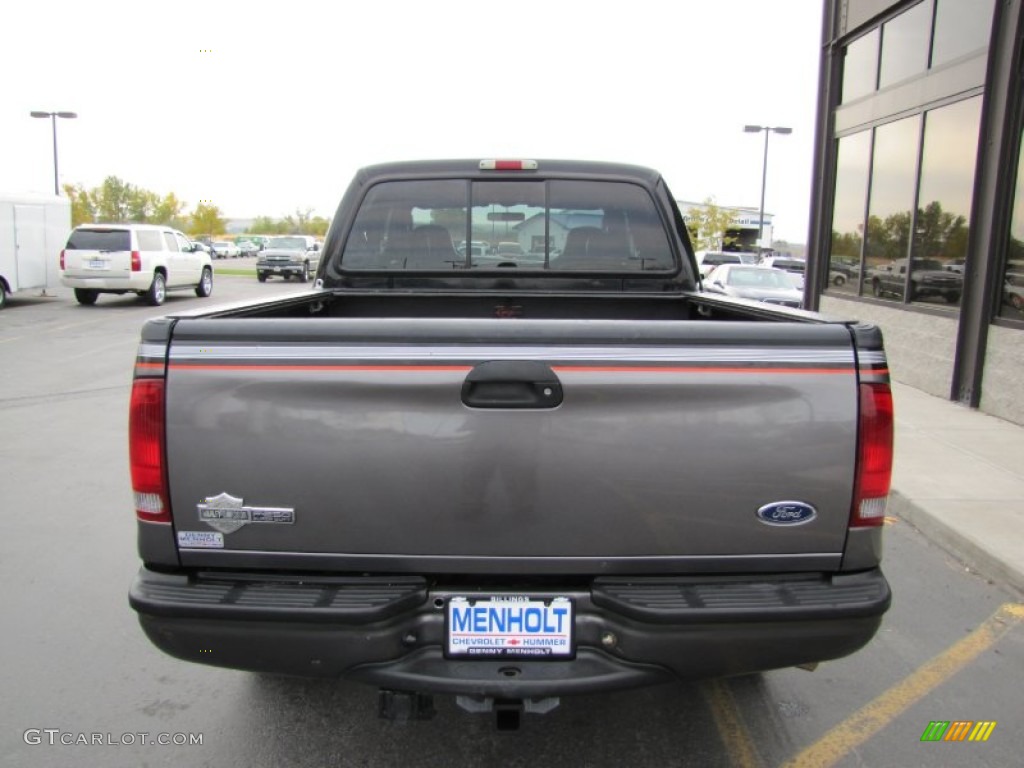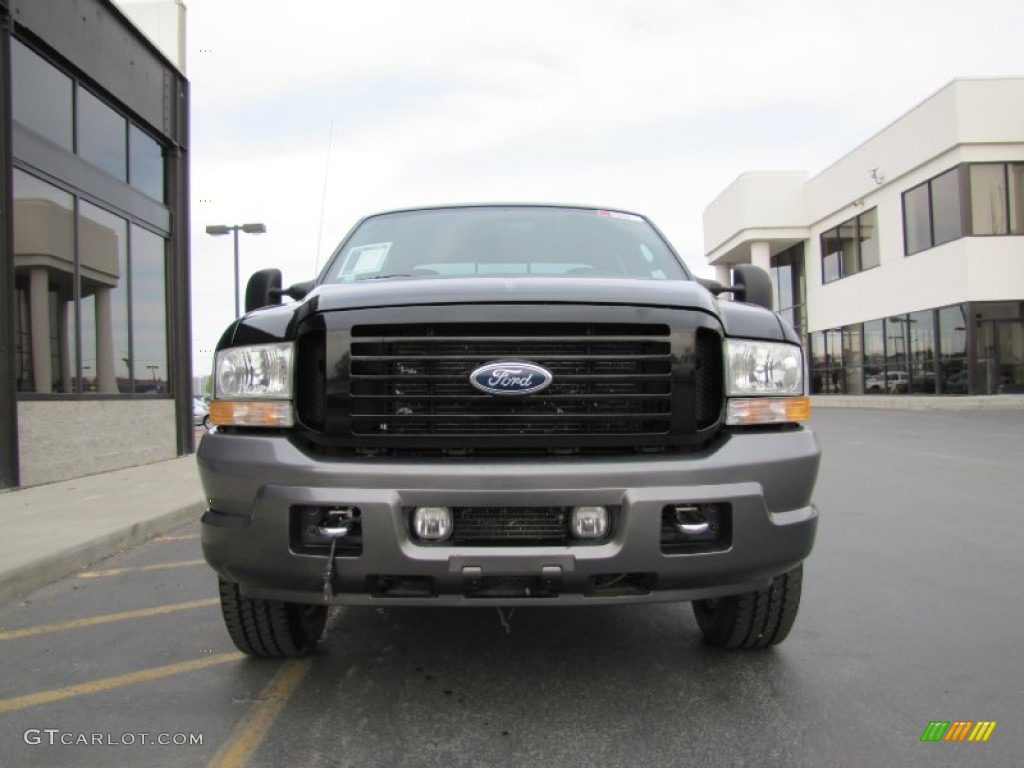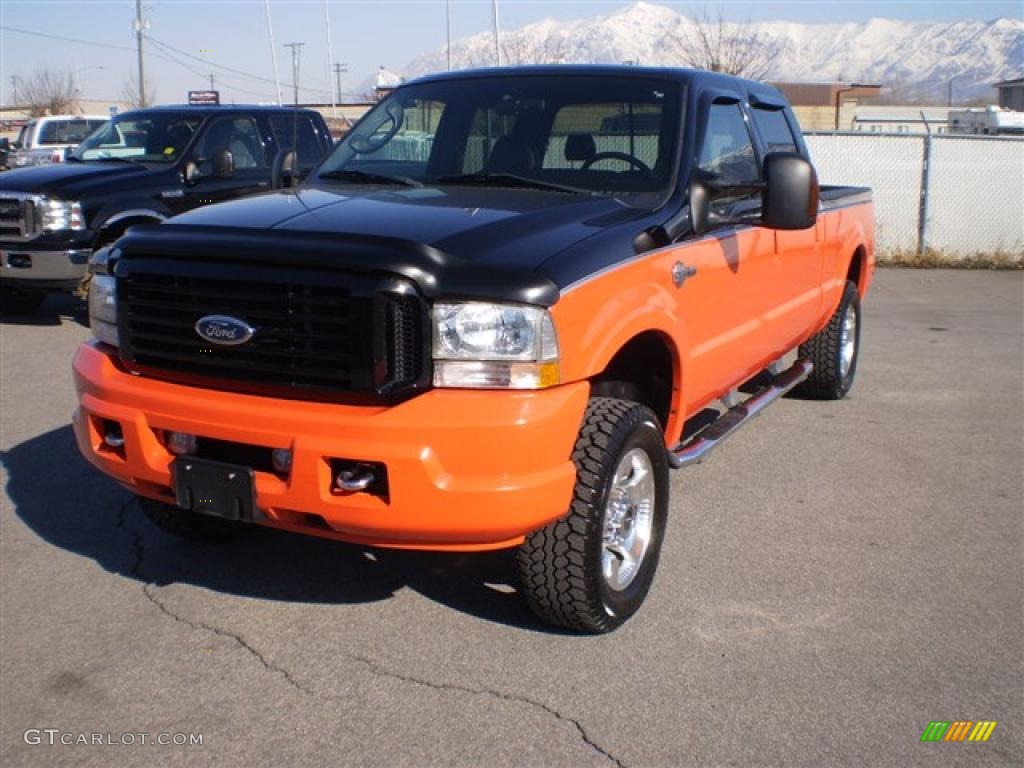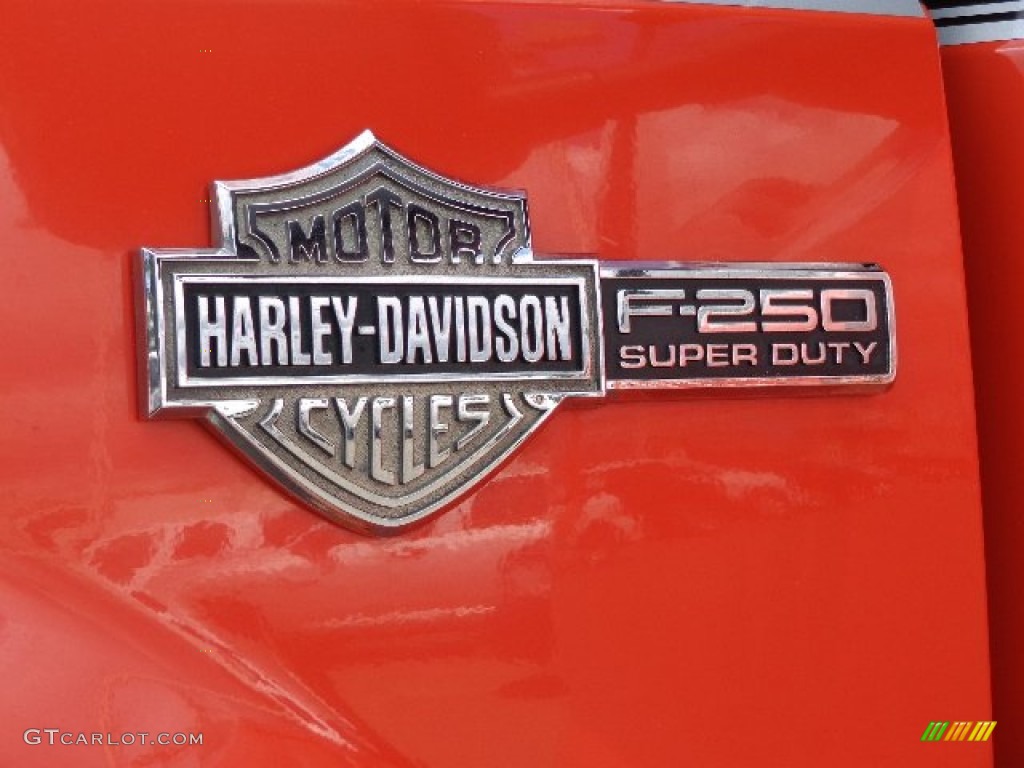 2004 is the final year for the
Lariat LE
model.
Truck_Guy
First I will start with North American models.
1999 is the first model year for the redesigned F-250 through F-550 pickup trucks and light chassis cabs. Trims offered are
XL
,
XLT
and
Lariat
. 1999 is the only year for the rare
Regular Cab Lariat
model.
early 1999 models have the Powerstroke V8 badging on the front fenders, like the Triton V8 gas and V10 models, it is moved to the doors mid-model year.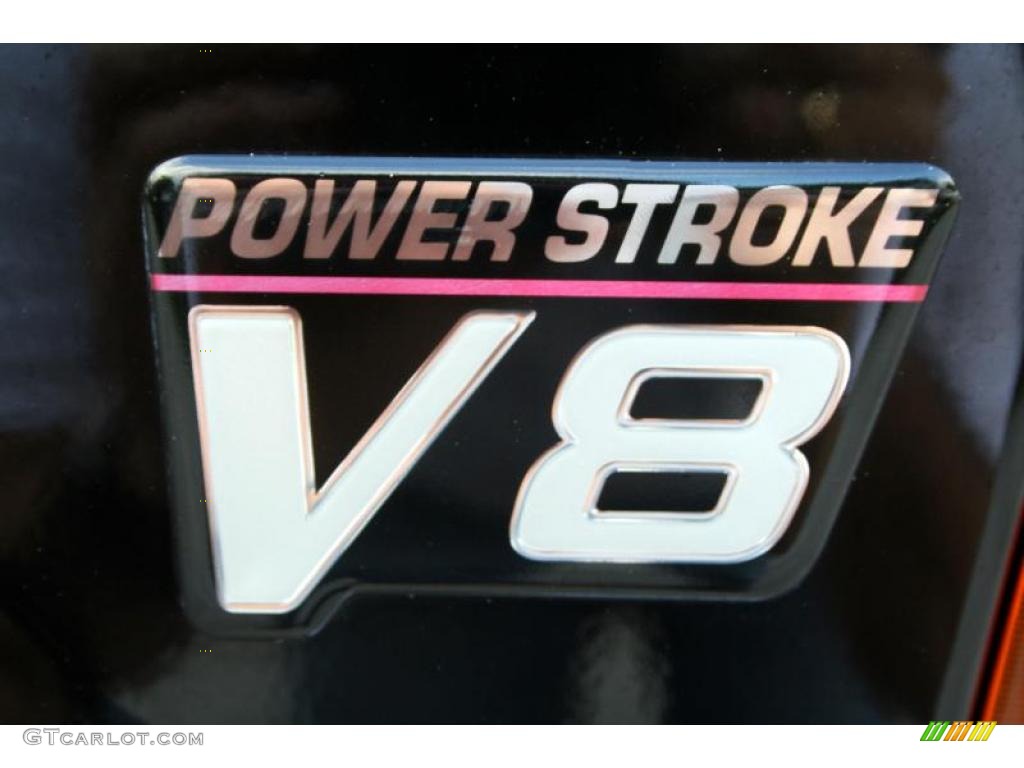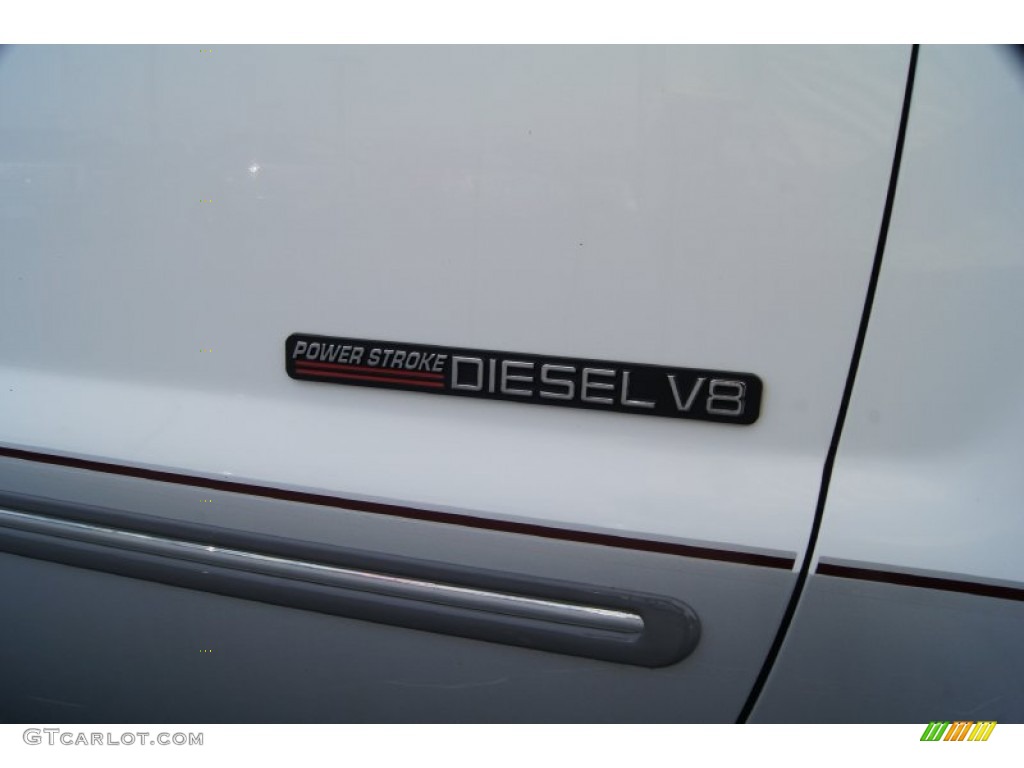 For 2000, a new trim
Lariat LE
(LE for Limited Edition) is introduced. It is only optional on F-350 Crew Cab dual rear wheel models.
(Note the factory tri-tone paint job, windshield visor and illuminated running boards, all standard with the
Lariat LE
package)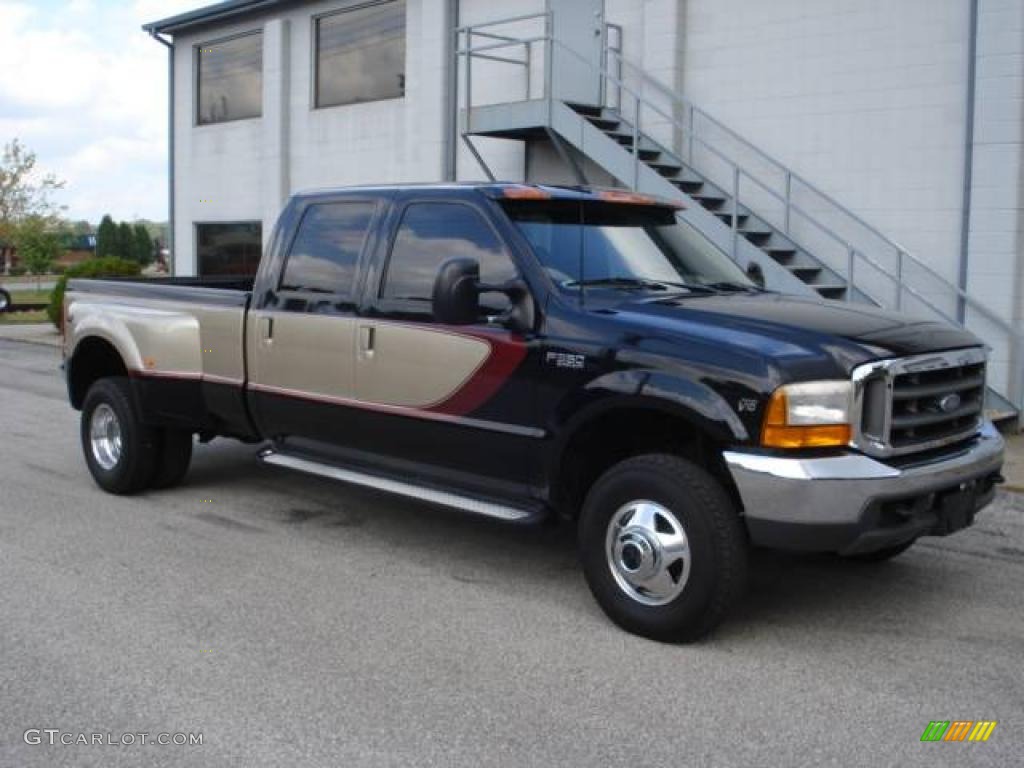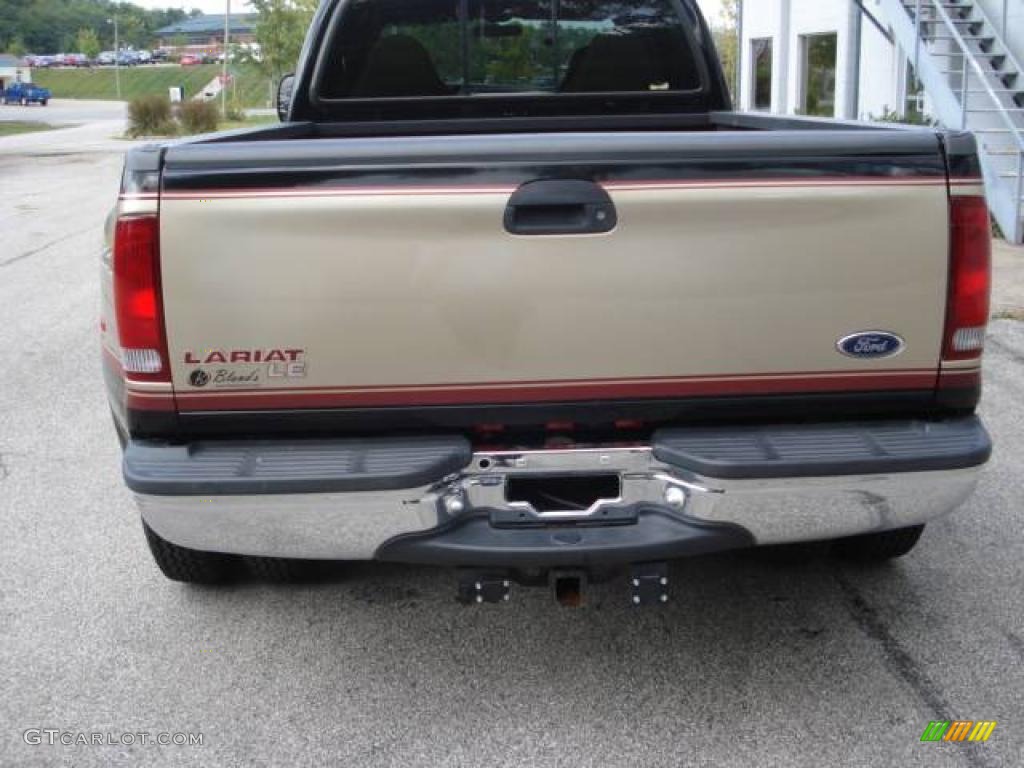 It is also noteworthy that
Lariat LE
models had fog lamps for the 2000 model year, while all other Super Duty models did not.
For 2001, a few changes are made. Fog lamps become standard on
XLT
4x4 models and all
Lariat
models. A new reverse vehicle aid sensor (parking sensors) are optional on
XLT
and
Lariat
and chrome tubular running boards are also an option for the first time. A new wheel choice is made optional for
XLT
trucks with single rear wheels, a 16-inch chrome steel wheel, seen below.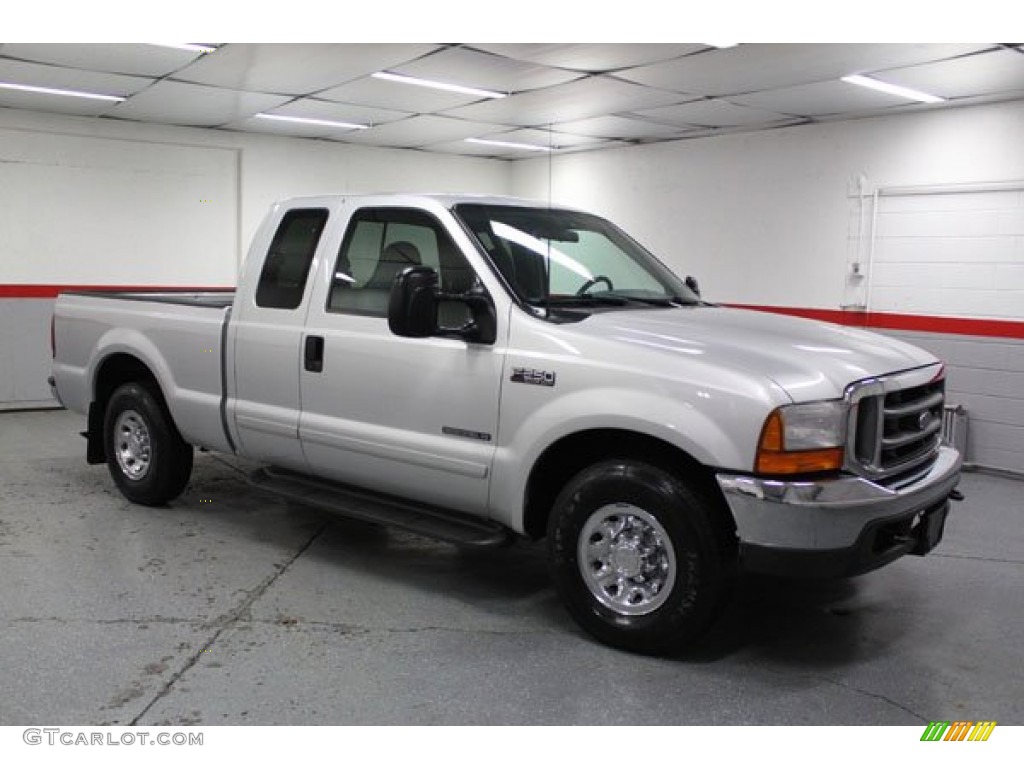 Body-color side moldings are added depending upon paint color.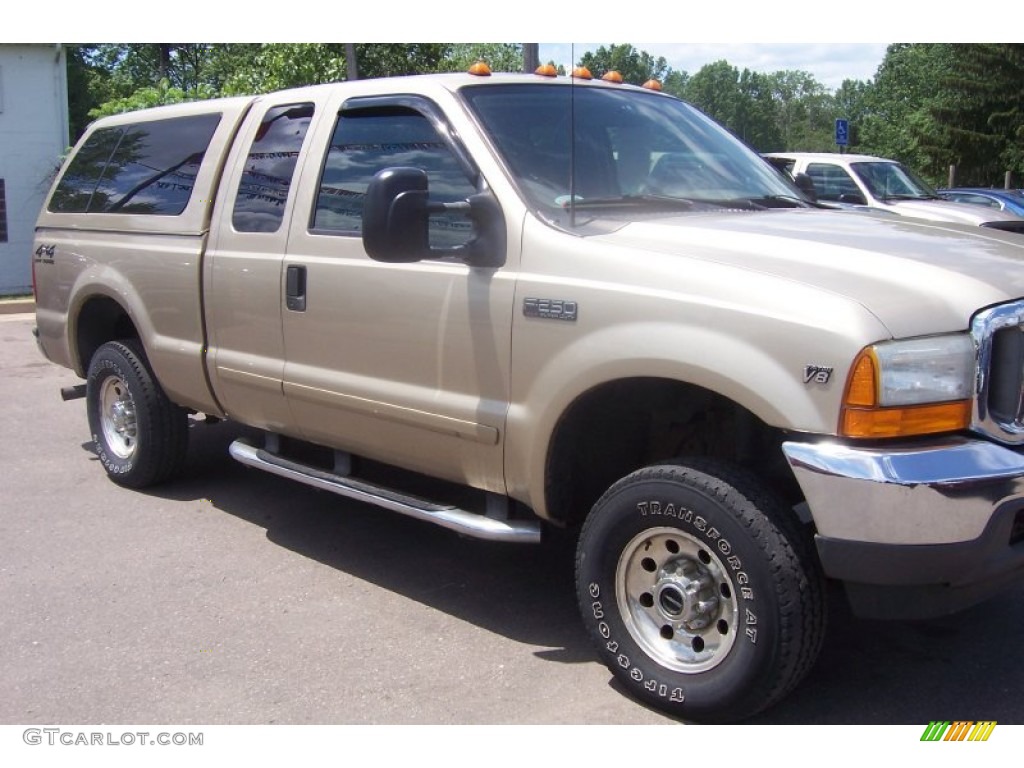 New seats with integrated seatbelts and removable headrests are a new addition to
XLT
and
Lariat
SuperCab models.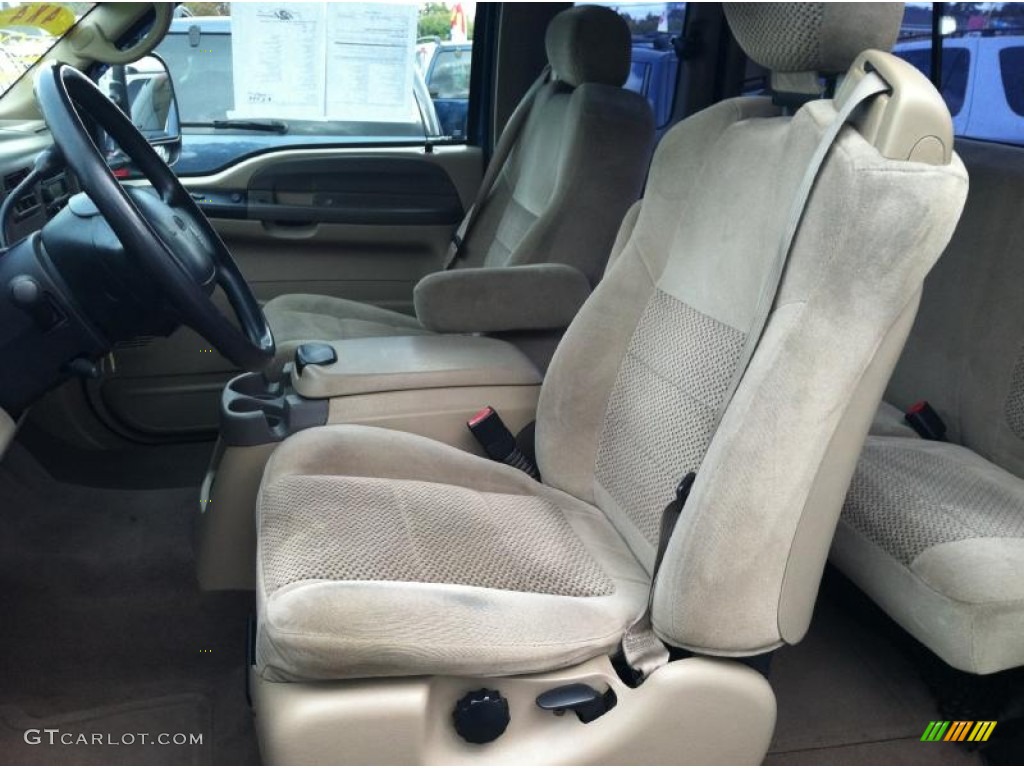 A new
Platinum
model is also unveiled for F-250 Crew Cab Short Bed (156-inch wheelbase).
(Again, not the windshield visor, painted towing/camper mirrors, silver background F-250 badges, two-tone paint job, honeycomb grille and unique front bumper)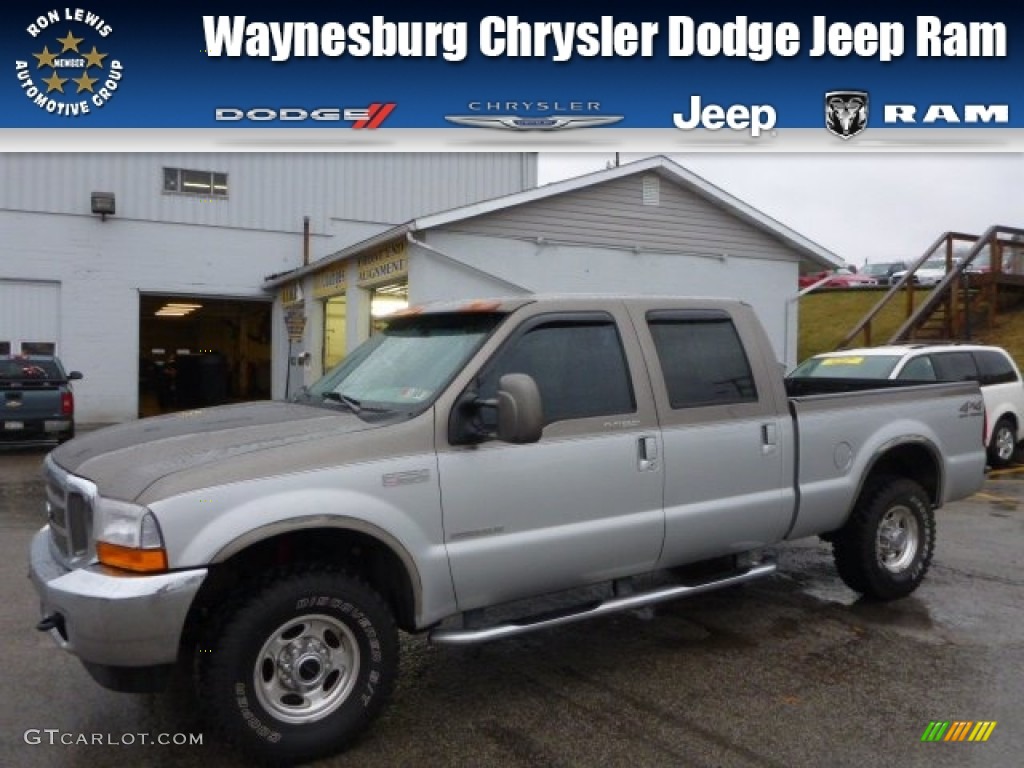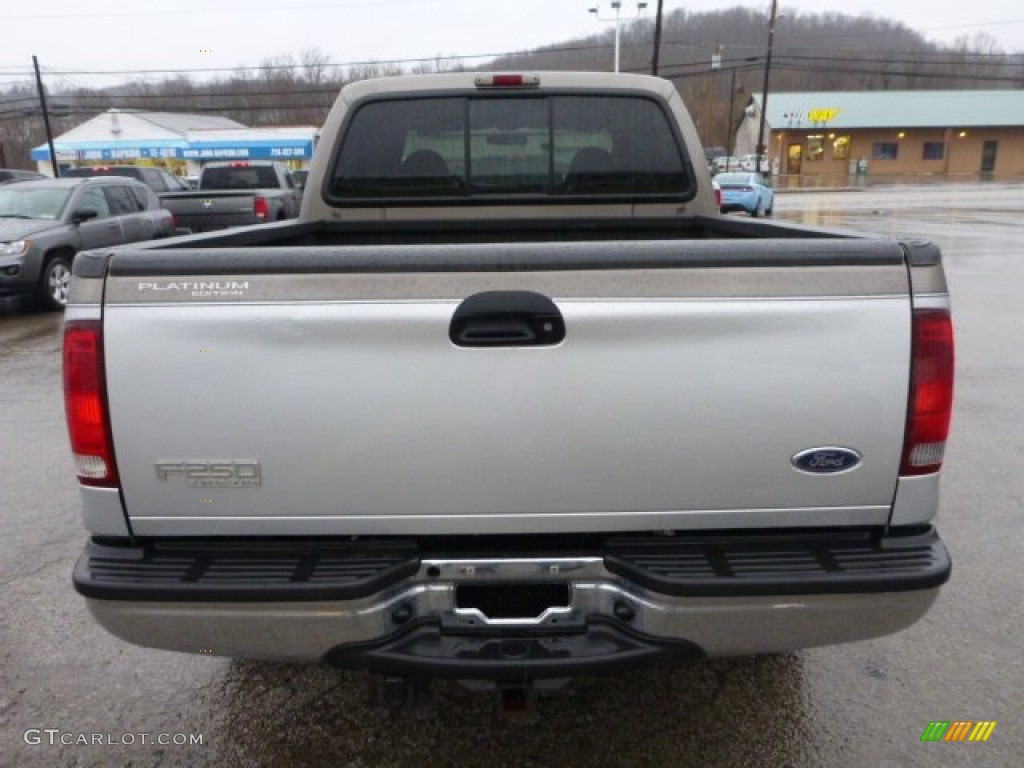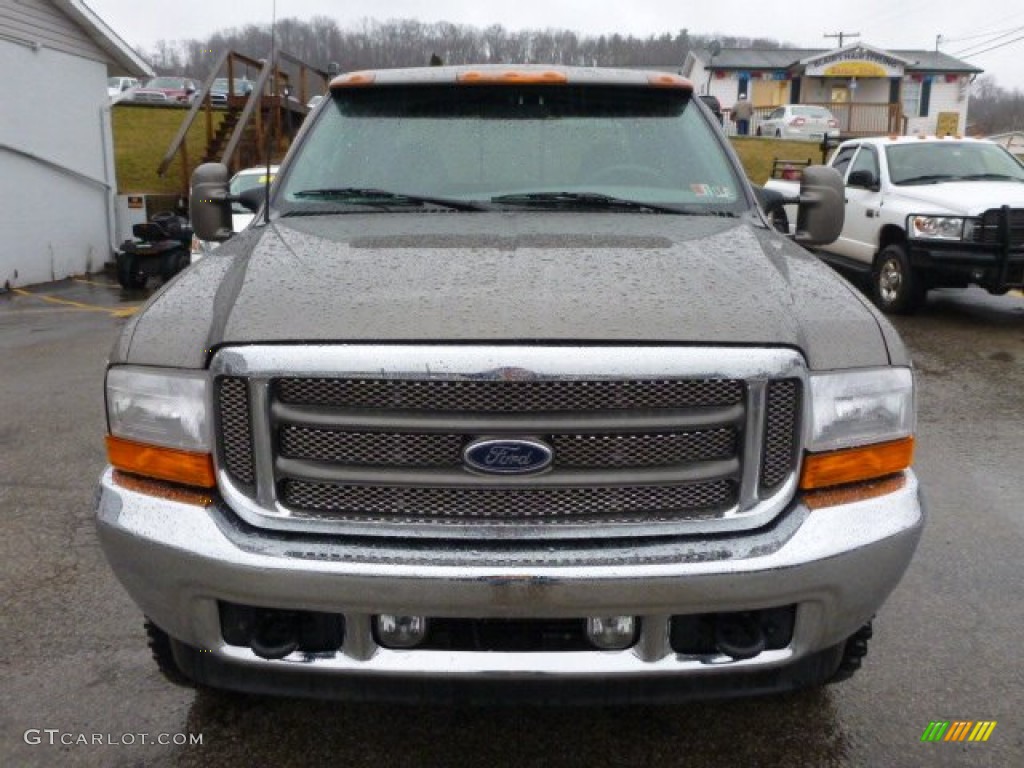 2001 was the only year for the
Platinum
Super Duty, until it returned for 2013.
Continued on next page...