Published 06/01/2017 @ 17:38:32, By
Sandie
I put this together a few weeks ago then forgot about it. We see a lot of these cars and in the past they've just been fairly robotically IDed as 2000-04/05 but there's a few obvious changes that happened during the run that can narrow down the year range. It's useful to keep this as a thread because the knowledge might be lost depending on who's active or looking at a specific time (see the issues with the other police favourite, the Crown Victoria, recently). Also, if any new knowledge is spotted it can be added to this guide.
Original Versions:
Base Impala/9C1:
Black sills/rocker panels.
Always with black trim on bumpers and side mouldings (unless painted over)
Steel wheels on 9C1
Plastic covers or multispoke wheels on Base.
Impala LS:
Painted sills/rocker panels
Front foglights
Usually with Five spoke alloy wheels of two different designs
Headrests with holes (Standard 2000-03, not always fitted 04-05)
Year Changes:
2000
New Impala introduced this year.
Two piece bumper trim with body coloured number plate surround. NOTE: some later models have been spotted with this.
2001
New bumper trim. One piece with plastic surround to number plate
Emergency trunk release added (well we might see that one time)
2002
Nothing found so far
2003
Sports Appearance Package now available on LS trim
Sports Appearance features:
Body coloured rear panel

Body kit with extended shirt, front spoiler etc
Slightly different 5 spoke rims to normal 2003 LS.
2004
Body coloured bumper trim and side protection strips on Impala LS (Base and 9C1 continue with black plastic trim.)
Rear panel is now black rather than tinted red
SS trim added to the range.
SS features:
Has features of Sports Appearance Package.
Specific 17" alloy rims
Unique spoiler which is more closed off than the one used on normal models
Only available in black.

2005
Chevrolet bowtie on front is now brass/gold rather than blue
Last MY for this generation of Impala
SS model now has headrests with holes.
New colours offered on the SS (blue, silver, red etc)
Pictures:
2000 bumper trim and 2000-03 rear panel: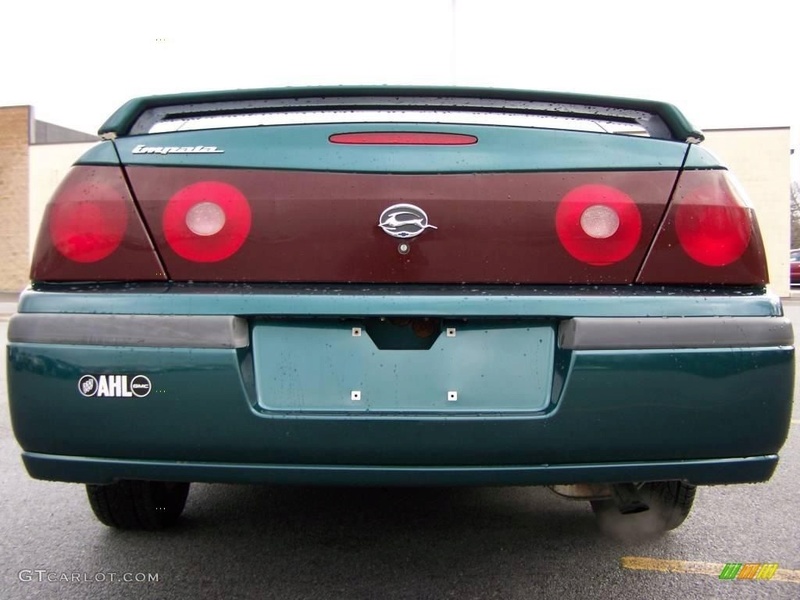 2001+ bumper trim and -03 rear panel: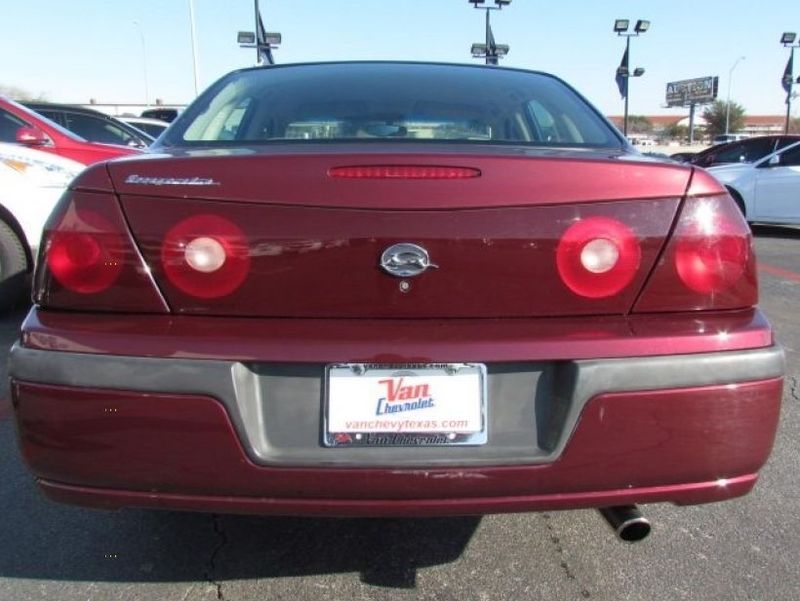 2003 LS with Sports Appearance Package: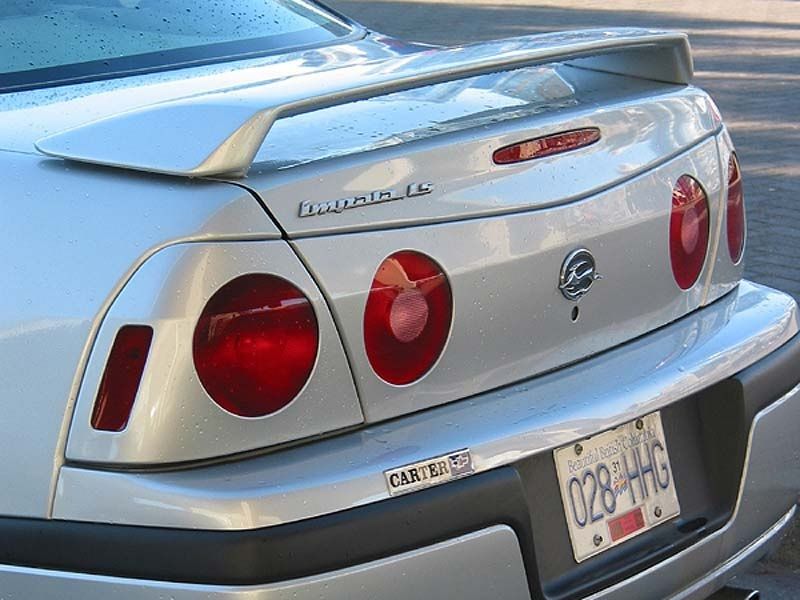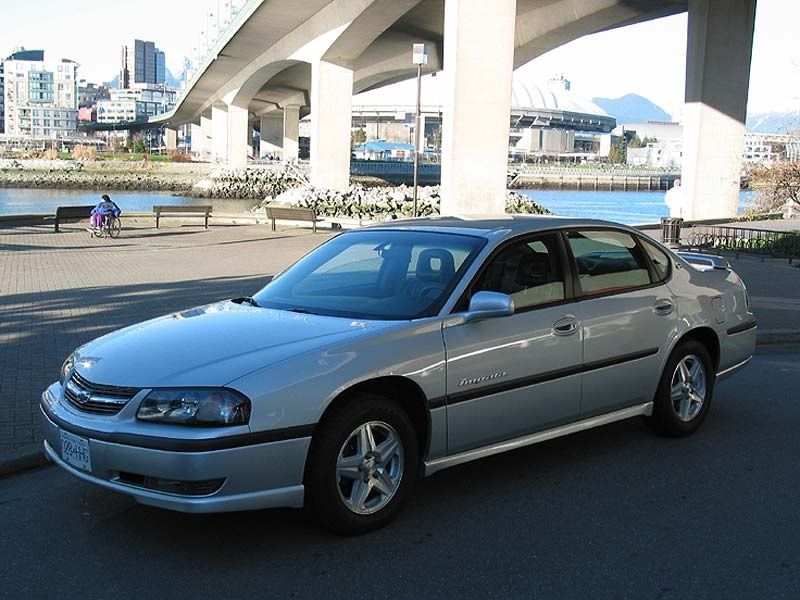 2004-05 rear panel:
2004 LS showing the 2004-05 body coloured trim on that trim and the SS: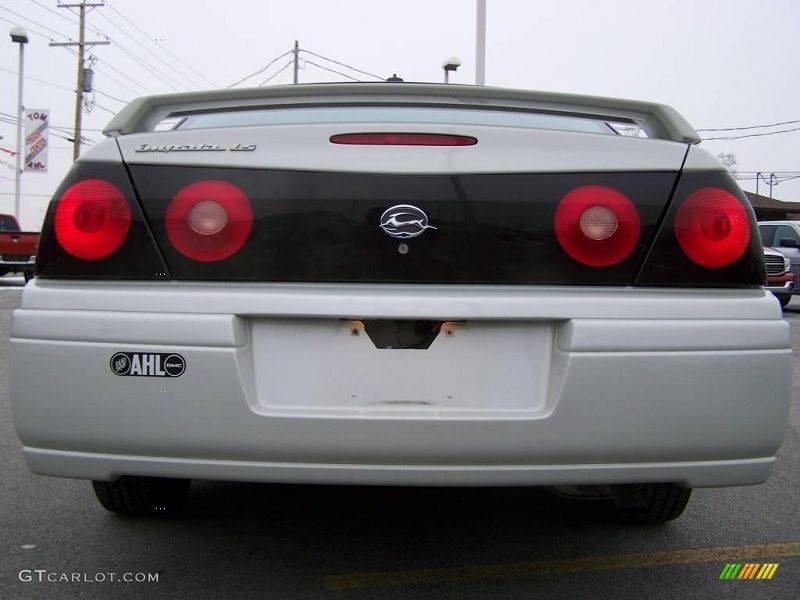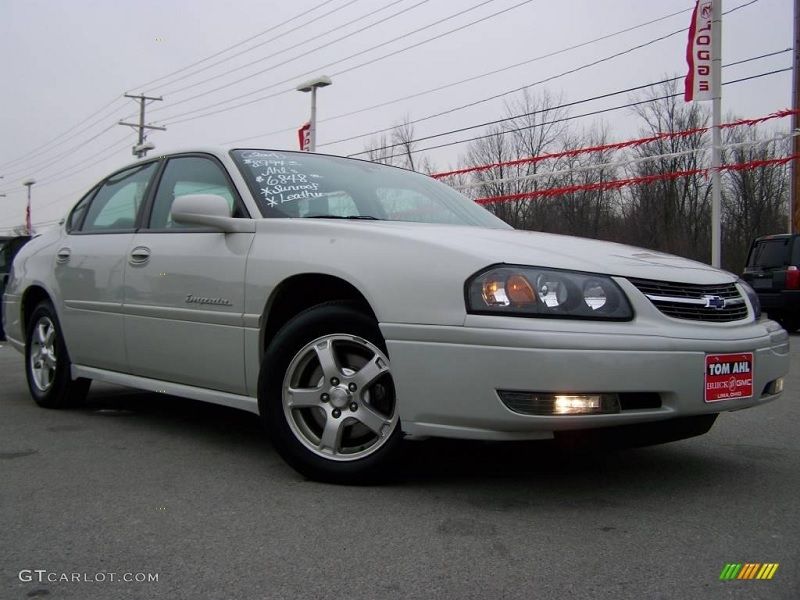 2005 SS showing the SS specific rear spoiler (Gold rear badging is just an add on):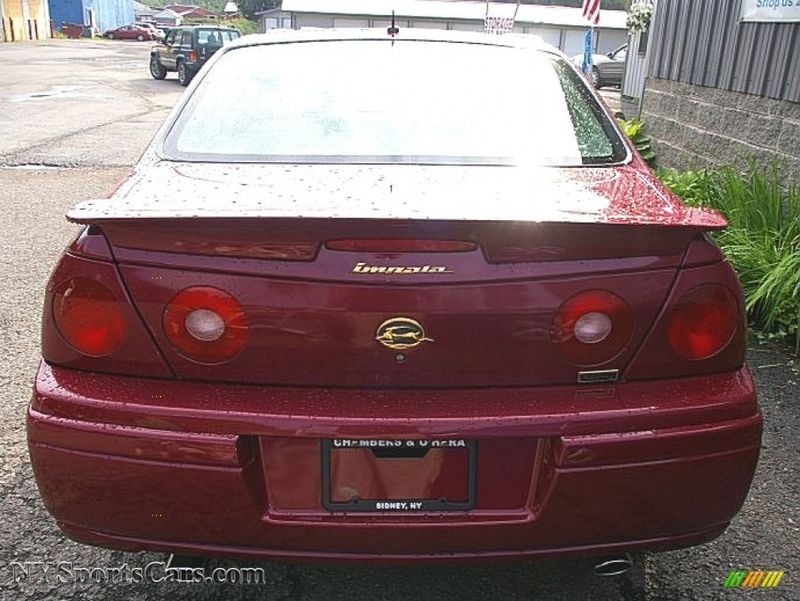 ... and the 2005 gold badge.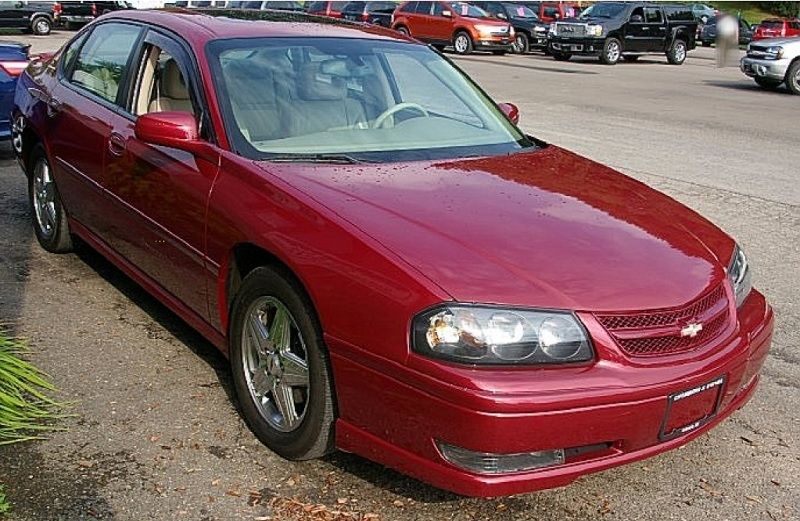 And if anyone spots new knowledge or corrections this post can be updated/correctly.

Latest Edition: 06/01/2017 @ 17:39:08
Published 09/01/2017 @ 13:48:49, By
rjluna2
Are these taillights assembly different colour styling between 2001/02 and 2003/04 model years?
Published 09/01/2017 @ 17:33:11, By
Sandie
2000-03: Dark red panel
2004-05: Black panel
SS/LS Sport: Body coloured panel.
Published 09/01/2017 @ 17:33:59, By
Baube
the only change i know is 2004-2005 getting a black panel , 2000-2003 being the same red panel ( except the Sport look that came in 2003 and takes the car's color )
i decided to add a blue SS one as the red one might lead to confusion ( it did for me while my brain recovered the SS data...
) and give the idea they went back to red for 2005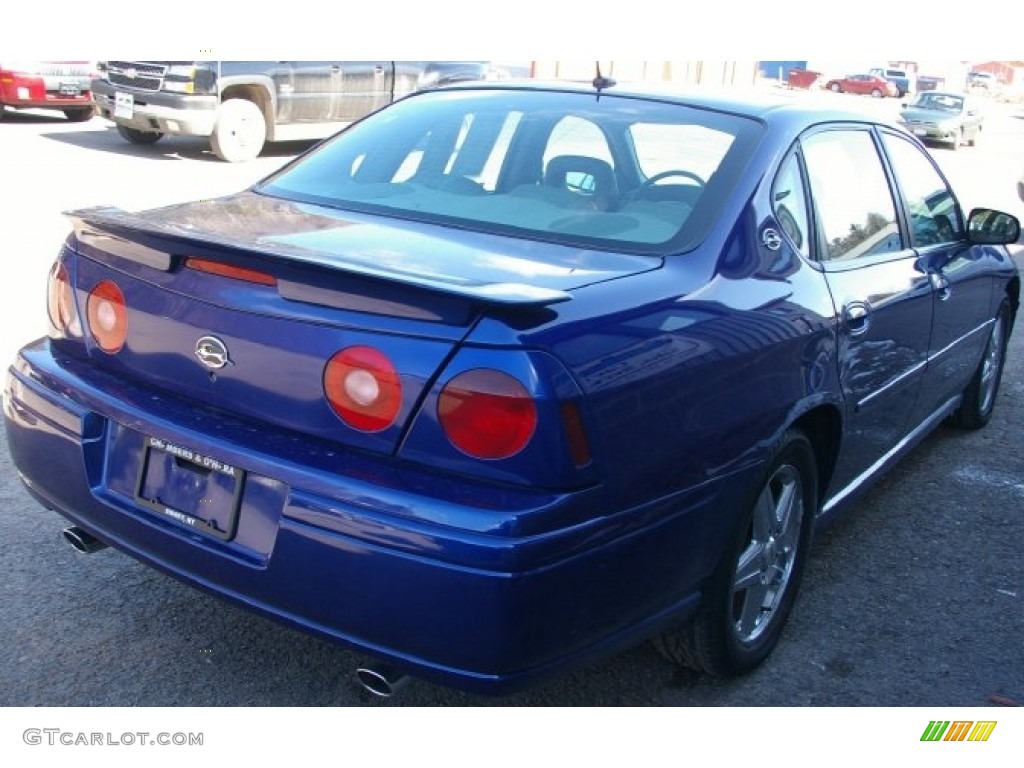 Edit : Same reminder as for the main site... REFRESH the page first, Baube !

Latest Edition: 09/01/2017 @ 17:36:34
Published 10/01/2017 @ 13:34:50, By
rjluna2

2004-05: Black panel
SS/LS Sport: Body coloured panel.
Thanks, Sandie
Published 04/09/2019 @ 13:27:13, By
dhill_cb7
Updating this fellas as we have some information we need to adjust.
@Sandie
the
LS Sport
came in 2002; not 2003 as we have listed:
http://www.auto-brochures.com/makes/Chevrolet/Impala/Chevrolet_US%20Impala_2002.pdf
- It is listed midway down the brochure and it says new for 2002 LS Sport appearance package.
2000-2002 have optional alloys only for the base (confirmed by the brochures as they aren't listed in 2003):
https://www.wheelsandcaps.com/p-20005-aluminum-alloy-wheel-rim-16x65-5083.aspx
- note these wheels are not offered on
LS
models.
2001 is the first year for OnStar rear mounted antenna:
http://gtcarlot.com/colors/car/35788187-3.html
2003 was the first year for roof mounted XM radio (little round blob is what I call it) by the brochure:
http://www.auto-brochures.com/makes/Chevrolet/Impala/Chevrolet_US%20Impala_2003.pdf
2005 rear change all models are now equipped with a smaller rear mounted antenna (not sharkfin) but the style used prior to that.
All for now
Published 04/09/2019 @ 17:44:39, By
Gamer
I have one more.
Between the blob and the spike there was another style, similar to the 2005 but stubbier. This change was in January 2004:
The SS used the blob antenna even after this change, and went right to the 2005 spike.
Published 05/09/2019 @ 02:46:34, By
dhill_cb7
Published 06/09/2019 @ 17:50:16, By
dhill_cb7