Published 02/08/2009 @ 15:40:20, By
sandwad
Ford freda: a ford version mazda ongo
Citroen c2{china version}: peugeot 206 with citroen personality
citroën c-triomphe: C4 sedan which looks quite good
peugeot 207 compact: 206 with 207 nose
ford ikon: indian fiesta sedan
Honda concerto: Rover 400 honda style
Kia elan: Loutus's cheap korean sister
Toyota blade: Jdm toyota auris with cooler rear and front
Toyota quick delivary: reminds me of chevy stepvan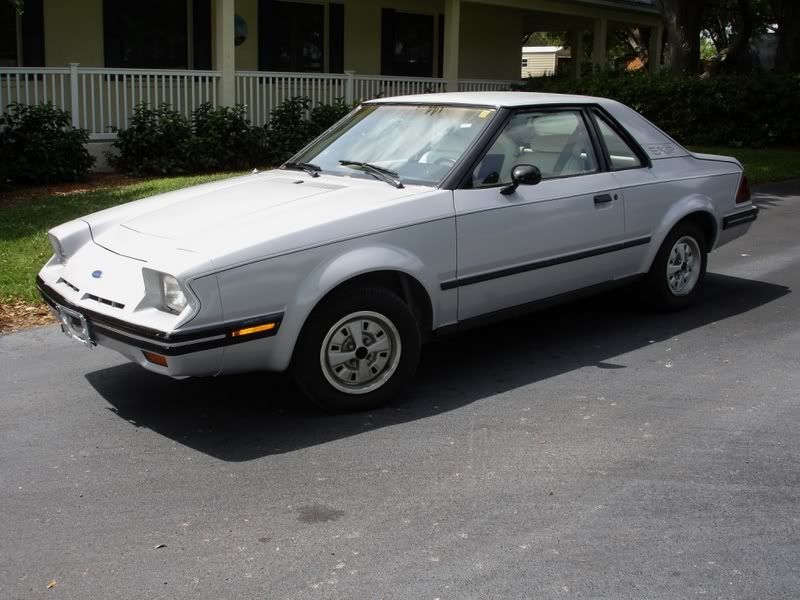 Ford exp: strangley vannila[plain]
ford verona: Looks like toyota carina
Ford versaille: Ford version of vw santana
Chevy c2 sedan: Previous gen corsa sedan
Citroen axel: First{and last} romanian citroen
Suburu Alcyone: reminds me of A SVX
Toyota bb open deck:very cool
Toyota mark : Looks like a passat cc
bmw e1: Cross between pontiac aztek and renault scenic

Subaru sumo: generic jdm van
Nissan hypermini: The orignal smart fourtwo{ Notice the ev1 in the ackround next to a ranger ev and altra ev
Nissan rasheen: Weird suv
Mercedes musso: why the hell would they copy a Ssangyong
Honda Logo: Not so easy too find on google images!
Toyota granvia: Ive seen a lot of these in the uk
Honda crossroad: this actually in my head looks nicer then the discovery
Honda today: Kei cars foreva!
maruti swift dzire: Do you dzire it
vauxhall sintra: This had the smallest sales for a vauxhall car ever
Alfa romeo 90: Italio repio cario
Tata indica vista: The tata nano for the people who want more
Ford territory: Add Two thirds explorer and one third kuga and voila
Ford telestar
audi 50: vw golf for the luxurious people

Latest Edition: 03/08/2009 @ 14:29:52
Published 02/08/2009 @ 17:03:10, By
antp
the "207 compact" (seems to be the name in Argentina, it was originally sold as just "207" in Brazil instead of the real 207) is sold in Belgium & France as "206+", I already saw few on the road.
Published 03/08/2009 @ 07:25:05, By
qwerty_86
That Suburu Alcyone is an SVX. The Ford EXP looks better with the later Escort's aero-nose. That Ford Versailles boggles my mind. It's a VW badged as a Ford. And it's an old Passat on top of that! Do want!
Published 03/08/2009 @ 08:58:42, By
antp
The Mercedes Musso is not a copy of a SsangYong, it is a SsangYong with a MB badge for some export markets, as SsangYong was (is?) using MB engines anyway (and was advertising with that)
Ford and Volkswagen had a joint venture in Brazil and Argentina called
Autolatina
from 1987 to 1995. Fords were rebadged as Volkswagens and vice versa.
The Peugeot 207 in China is a facelifted 206, and there's a
homegrown saloon version
.
Published 03/08/2009 @ 11:53:55, By
ingo
It depends, in which country you are, so from which angle you are looking.
So for us Germans the majority of the British pre-1980-cars, vans and trucks are unknown for us. Except Jaguar, Rolls-Royce, Mini and the little Roadsters like the Spitfire, MG Midget, etc.
So brands like Humber, Hillman, Sunbeam, Foden, ERF, Schammell, Vauxhall, the British Fords, Bedford, Vanden Plas, also the most Austin and Morris were never sold here.
You could see more British car in Denmark, Belgium and Austria than here.
Yes, a few ones were sold here, but the brands I have listed were and still are only known by a few fans and people with knowledge.
Also the most Brazilian VW's are unknwon here, the South African versions either, for example the Citi-Golf.
Same with the plenty of GM-cars. So the Corsa is well known over here, but noone knows the South African Corsa Pickup.
Everyone in Down Under and the Pacific region knows Holden - absolutely unknown in Europe. I don't know, how many holden's are running in Europe, perhaps a few in the UK and Ireland, on the continent less than a dozen, as I've heard somewhere.
Same with the Australian Fords.
There are many more examples:
- the most Spanish assembled cars, vans and trucks until the mid-80ies weren't exported
- many South Korean weren't exported. I've learned by IMCDB, how many inner-Korean cars are existing. "Samsung"-cars - never heard of it before.
- similar with Japanese cars. I've been there on vacations in 2003 and I've seen, that the most cars there were different than the exported ones, different names, different versions, often total different cars.
- same situation with US-cars. Over all the decades not many were exported to Europe (to Germany less than to Sweden or Switzerland). Several brands were absolutley unknown, except for freaks. Not only classics like De Soto, Kaiser, even Plymouth were never sold here, Saturn either. The only so-and-so known Pontiacs are the Firebird and the TransSport (of how this van is called).
Buick? Maybe the Park Avenue fro mthe 80ies is known by some people, but not more.
Even the German export-versions of the late 60ies, the Opel-Buicks are unknown.
Not to talk about the Chinese cars and the many others, which were assembled all around the world, often with own names and only for the using in that countries.
Not to forget the cars from Eastern Europe. Until the Wall felt down in 1989, there were only Lada's and Skoda's on the West German market. And a few hundreds of Tatra-trucks. That's all.
So this thread maybe will not to handle, because there will be too many "unknown" cars.
@taxiguy:
yes, the Dodge 600 is absolutley unknown in Europe. Indeed.
Published 03/08/2009 @ 12:05:06, By
ingo
Has anyone around here ever seen that vehicle?
http://de.wikipedia.org/wiki/AWS_Shopper
About this I had a real deja-vu-thinking over 20 years ago, when I read an article about it in a classic car magazine.
"You have seen it sometimes. Where the hell was it? And who was driving it?
After a while I got it: it was an old man in the village, where my grandmother lived. He has delivered newspapers.
Later I was thinking for a while, to buy one. But someone in my former home.-village didn't want to sell that one, he had standing backyards. And then I've met a friend of my best friend, who is one of the very few freaks of it. He told me "Oh, no, don't do that. It's a horrible, disgusting, unreliable piece of sh..!"
Precise facts, told by a real enthusiast are always helpful.
Published 03/08/2009 @ 19:36:57, By
atom
South African GSM Flamingo:
Norwegian Troll:
Swedish Jösse Indigo 3000:

Latest Edition: 03/08/2009 @ 21:36:12
Published 03/08/2009 @ 20:24:43, By
Toenz
Apropos VW Santana badged as Ford: I remember one of these
listed on IMCDb
as Ford Galaxy.
Published 04/08/2009 @ 22:25:16, By
ingo
@sandwad:
I just have seen, that you have added the Audi 50.
Sorry, but in Middle europe it was not unknown. And it was on the market before the Polo. Annother car, which has helped Volkswagen zu survive in the 70ies.
And there was a song about that car, too: "Mein alter Audi 50"
Not to forget: the first Passat/Dasher is nothing else than a badge-engineered Audi 80 Fastback. Orign a pure Audi.
And when we are talking about the Santana:
Who has ever heard anything from the Nissan Santana? Nissan has produced the Santana in license only for the Japanese market.
Btw.: if anyone is interested to get one, just ask me. The probably best existing Nissan Santana is standing at my friend in Yokohama, ready for shipping. A Passat-fanatic wanted to have it, but I cannot reach him any more since months. It will be quite cheap, including shipping-costs less than 3000 €